by the Fly Fishing Nation (Stephan Dombaj, Paulo Hoffmann, Alexander Keus)
Destination: Cuba
Target Fish: Permit, Tarpon, Bonefish, Barracuda, Snook
Web: http://ffnmedia.com
Instagram: www.instagram.com/theflyfishingnation
Email: info@ffnmedia.com
Rum, Mille Fleurs & Cadillacs
In recent years Cuba has been one of the most discussed topics in fishing magazines all over the globe. Especially a couple of years ago when rumours arose that immigration laws for U.S.-citizens were about to become less restrictive. For Europeans and Canadians the pristine flats of Cuba had been accessible for decades while most Americans had never set foot on them. Which of course does not mean that it was impossible to visit. How else would you explain that some of the biggest outfitters on the island were booking a share of 60-70% of U.S. anglers during the last decades, long before anyone dreamt of loosening immigration politics? Dedicated U.S.-anglers could simply fill out application forms, allowing them to travel into Cuba legally for humanitarian, religious or social reasons. Also, obviously, there was the 'narcos style' route through Mexico. As long as one was smart enough to pay cash on location and avoid getting a stamp in the passport – he or she would be fine and ready for a fishing adventure.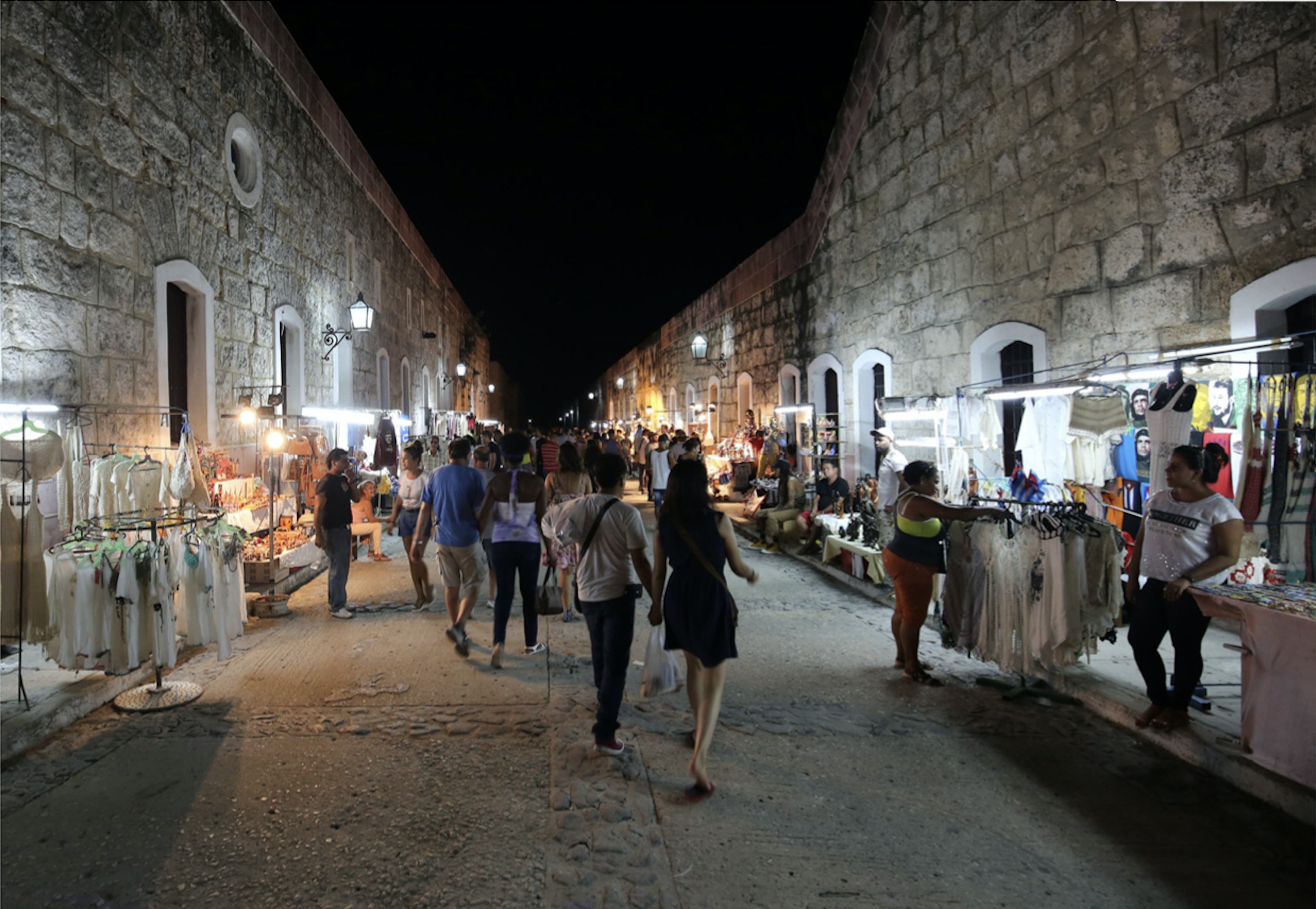 Why Cuba?
Anglers from all over the place have been travelling to Cuba for various reasons, fishing just being one of them. Like many other destinations, Cuba offers a great excuse to spend time away from home in some far away exotic place, to experience a different culture and to live a different pace of life. Cuba in particular seems like the perfect escape. The booming tourist industry aside, you do get the feeling of having travelled back in time, of being part of a Hemingway story. And even if that does not impress you, the Cuban culture has a sort of magnetic effect, it draws you in. Soon after you've made your way down from Jose Marti International to La Habana Vieja, you will find yourself in a colourful Cadillac – heading down the infamous Malecon or stopping in the middle of the walkway to listen mesmerized to local street music groups. Later that day you will be sitting in one of Hemingway's favourite bars, a freshly acquired box of Mille Fleurs on the table, getting tipsy on the third Daiquiri. Oh, the charm of it. No way around this, and lets be honest: isn't this what we all need from time to time? To escape from a monotonous working life, diving into the unknown?
Now, back to our beloved U.S.-Americans, who were about to find out that they would be granted easy access for the first time in decades. Cuba has been in a timeless state for a long time and it's been a popular holiday destination for backpackers, families and honeymooners alike. But when word got out that the country would soon be open for U.S.-Americans, things got a bit chaotic. Not only did American investors see the big potential in a vaulting hotel market, tourists from outside the U.S. feared that Cuba's authentic charm was at stake and felt pressured to visit the country one last time before the Americans would 'swarm' in. The hype was real. The fly-fishing industry was affected as well, most noticeable in the climaxing booking prices and growing waiting lists. Why though? Why Cuba in particular?
What makes Cuba so special is the fact that Caribbean culture and lifestyle meet pristine flats and intact reefs – reefs that haven't been affected by overfishing, pollution or mass tourism. Yet! In fact, Cuba's multiple marine national parks have made commercial fishing in these areas illegal, to restore and sustain a healthy ecosystem. So rest assured, those of you who believed the pristine marine life of Cuba to be in mortal danger. There is only a very limited number of boats allowed per area. Simply going down there and 'doing ya thing' (DIY fishing) is not an option. Although there's so much water to explore. The fly fishable part of the famous Jardines de la Reina marine park is twice as big as the entire Florida Keys area!
And only a maximum of 32 anglers per week is allowed to fish it. And this is just one of six huge and rich areas known to fly anglers. In short: There's plenty of water to roam free and undisturbed! So there you go, Cuba sends you back in time. And it's not just the fancy, colourful old-timers that make it feel like the 60s. It's the kind of intact marine wildlife that really cuts it.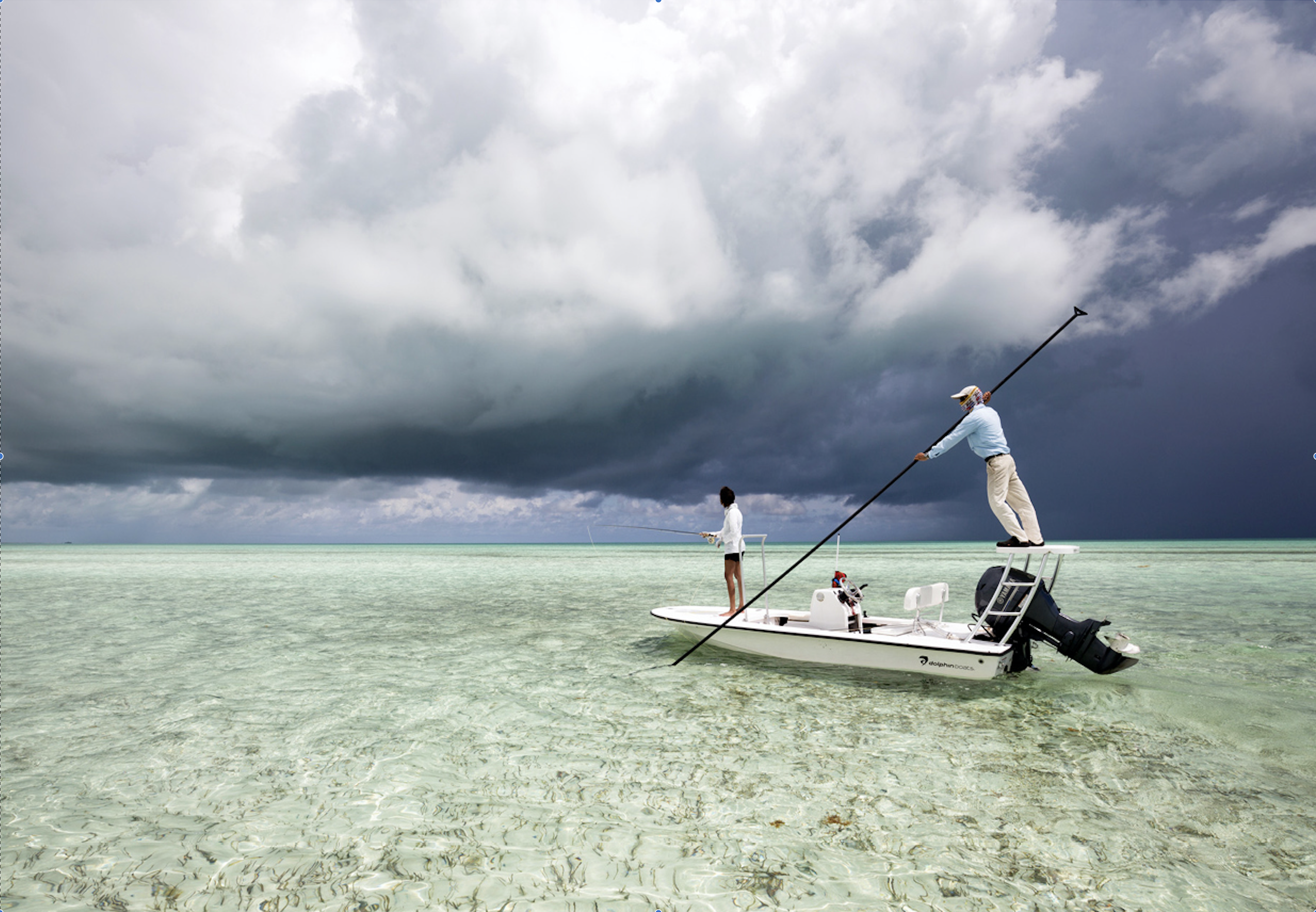 The Syndicate
Having visited Cuba on several occasions in a row, back in 2017 we felt like this was the perfect setting for one of our Syndicate gigs. The FFN Syndicate is a carefully selected group of people we have met on the road in literally every corner of the world during the last couple years. A bunch of passionate anglers of varying ages, backgrounds and experiences. All of them travelling around the globe not just for size and numbers, but having a memorable time with like-minded people.
Of all the places where people discuss ideas, the bar seems to be a creative hotspot. And of course the idea of a Syndicate gig in Cuba first came up during a night out. The very same night an email was sent to the inner circle. Only a couple of days later, before we even had time to fully cure our hangover and think about what we had proposed, a group of anglers had gathered around us, eagerly waiting to travel back in time together. In September we found ourselves in Havana Vieja, sitting around a big table on the roof of the famous Parque Central. Admiring the view of the different parts of Havana, sharing fishing stories and preparing for another long night. Although we knew most people, many of them didn't know each other and so a pleasurable (and slightly tipsy) meet and greet ensued. These fine gentlemen couldn't have foreseen that only a few days later none of them would hesitate a second to take a bath together in crocodile's territory – just to celebrate one of them catching a baby Tarpon in the last light of a rainy evening… This first night in Havana set the pace for our entire trip. Drinks, cigars and hell of a good time.
The Syndicate is a big bonus to a trip abroad for all of us. Experiencing the country (and to some extent exploiting its natural resources) together is a lot of fun. There are too many anglers who miss out on the local life because they are to busy running straight to their luxurious fishing destination.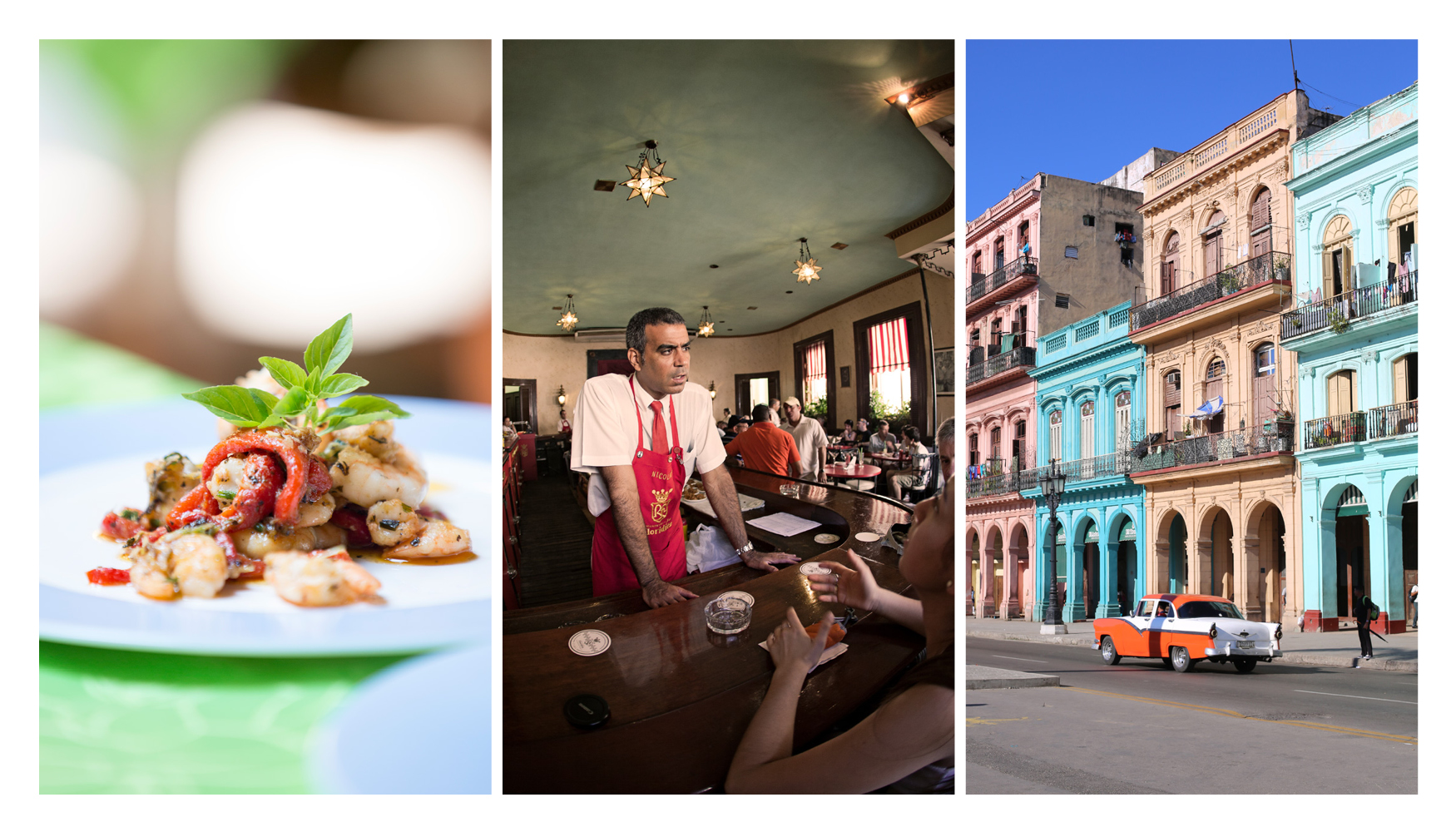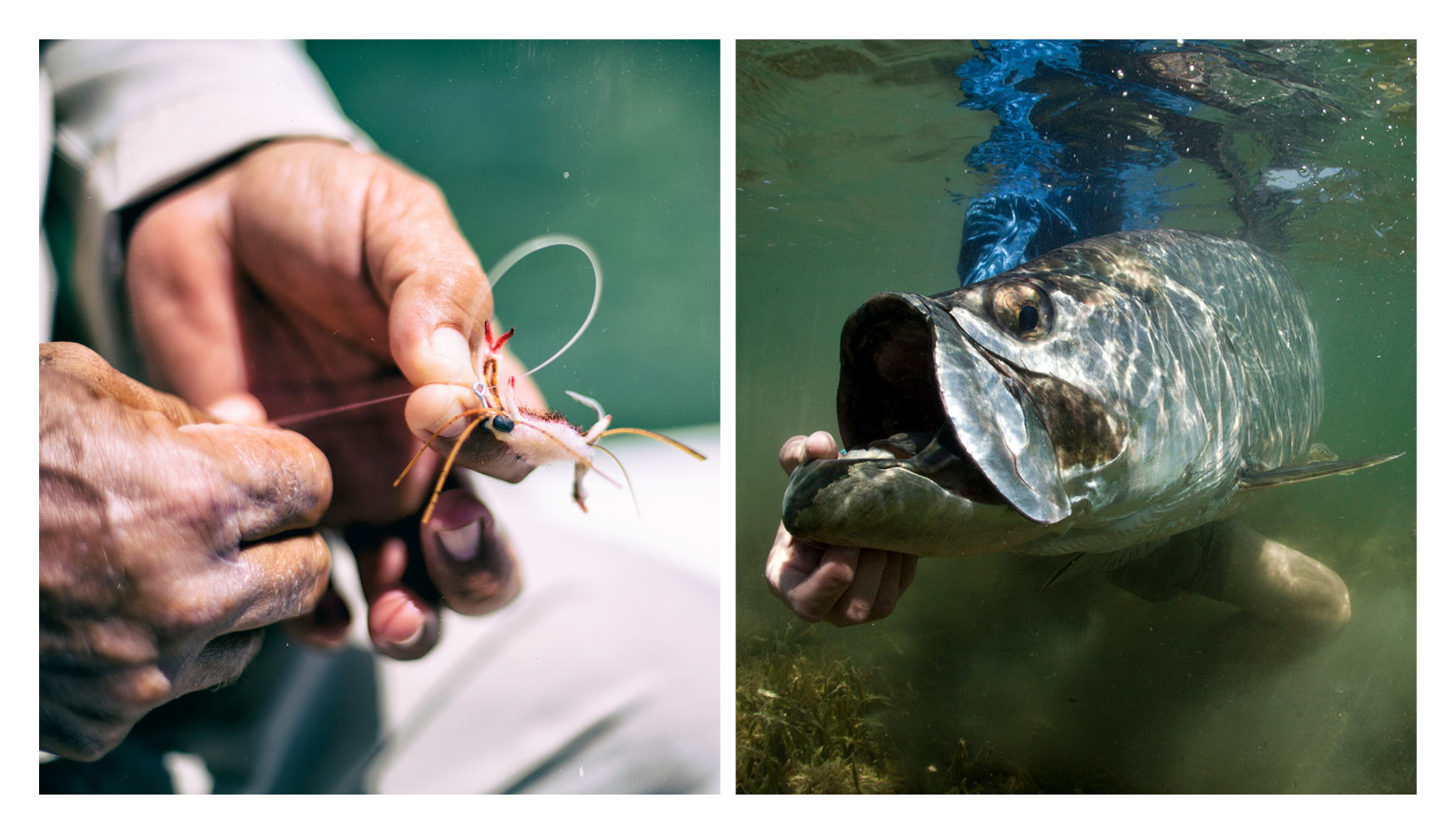 Permit during the Day, Rum and Cigars at Night
The following day began with a six hour bus ride to Jucaro, a small town on the south side of the island, and a subsequent three hour ferry ride to our accommodation, which sounds rough but actually was the perfect cure for a 3rd degree hangover. We lay in the ship's bow, first witnessing a colourful sunset starboard side while simultaneously seeing an impressive thunderstorm portside. Then, as it grew darker, the Milky Way emerged. A night to remember! And many were to follow. It is always fascinating to observe how group dynamics evolve around a common denominator. How small talk turns into deep talk and strangers become friends. It's fair to say that nobody took things all to seriously, we were all in it for a good time. Switching skiff partners and sharing chances for Permit at day and sharing bottles of Rum and Cuban cigars at night. It was simply a perfect blend. In the end we counted ten Grand Slams and one Super Grand Slam. History was made and a foundation for further trips laid.
And that's what happened. Exactly one year after our first trip, the Syndicate returned to Jardines de la Reina, again with a mix of 'old' friends and new comrades. Just to prove that we could, and to prove that a careful selection of tides, guides and angler are a cornerstone for a successful tropic fishing adventure. We finished our second Syndicate gig with another 7 Permit, 4 Grand Slams, two birthday parties and a broken nose.
Of course Cuba is still on our list. Why shouldn't it be? Not just for the fishing, but to reunite with friends, bringing together like-minded people from all over the world and to share our passion and the way we live it.