By Robert Pljuscec
Destination: Sudan
Target Fish: Dogtooth Tuna, Coral Trout, GT, Triggerfish
Web: www.wildseaexpedition.com
THE NUBIAN FLATS
After our first lockdown experience on Socotra, where we got stuck for almost four months, it was once again time to hit the open road. Nicola Vitali, the owner of Wild Sea Expedition, had been planning a winter trip to Madagascar for us. Unfortunately, as the Covid cases started rising on the island, Madagascar decided to close its borders for EU citizens. But Nicola isn't the sort of guy to let such things affect his faculty for planning amazing trips. A couple of days later he called and said; let's go to Sudan then.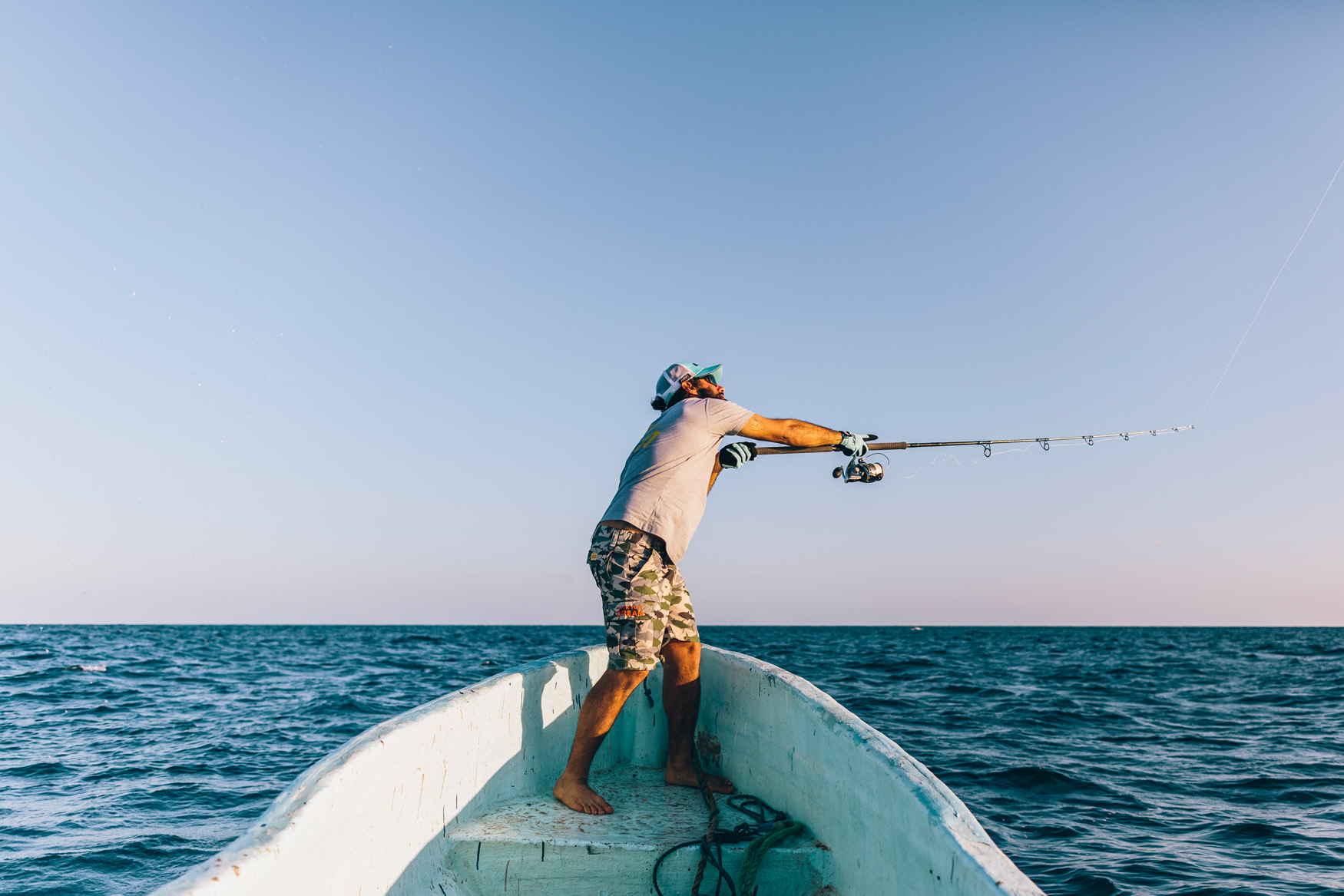 Plotting

Nicola busied himself making arrangements. So far the plan was for our crew to go to Sudan to film something, to capture something that would fill the gaping hole this empty season has left in the scene. Brave, ambitious anglers were recruited, every one of them ready to explore the Red Sea. Before I went I had many messages from friends telling me that it was a bad idea to go; that we would be stuck again, that we wouldn't be able to even leave Europe, that Sudan wasn't safe. I was a bit concerned of course, but as it turned out, travelling to Sudan was a carefree experience. You need a slip from the doctor, a negative PCR test, but that's about it. There were no crowds at the airport, everyone was very friendly and helpful.
ARRIVAL
After landing in Port Sudan, we drove down to the harbour and boarded the magnificent boat that had been rented for us. We immediately removed our sneakers and sweatshirts, putting on flip-flops and short sleeves, as the thermometer showed a temperature of 28° degrees. We had left a wintry, foggy Europe and all of us took a moment to appreciate the luxury of this change in weather conditions. These Covid times are hard on everyone and our Africa expedition felt like an escape for a little while. We were sitting on a boat anchored in Port Sudan, eating a beautiful dinner in a tropical place. What a privilege!
Our first fishing tour started at 5am the next morning. Our breakfast was waiting for us on deck, we enjoyed some coffee and tea chatting about the day ahead. A strong north wind was blowing, the boat was gently swaying on the waves. Arriving at the bay we took one look at the water and agreed that fly fishing wouldn't be an option; the water was quite murky and furthermore this particular spot was known for permit and bonefish, two species that are almost invisible even in clear water. We therefore decided to try some popping and jigging, while the fly crew left in the direction of the well-known Nubian flats. Our results were good, jigging is a real option in Sudan, even during the winter months. Most of the fish could be found in the deeper areas and we managed to catch quite a few coral trouts, Dogtooths and Moon-Tail Groupers. The fly crew were less lucky but we still had days ahead of us and our hopes were high. We continued to travel north and passed the famous Dungonab bay, finally reaching our destination, the magnificent Marsa Kor Shinab bay.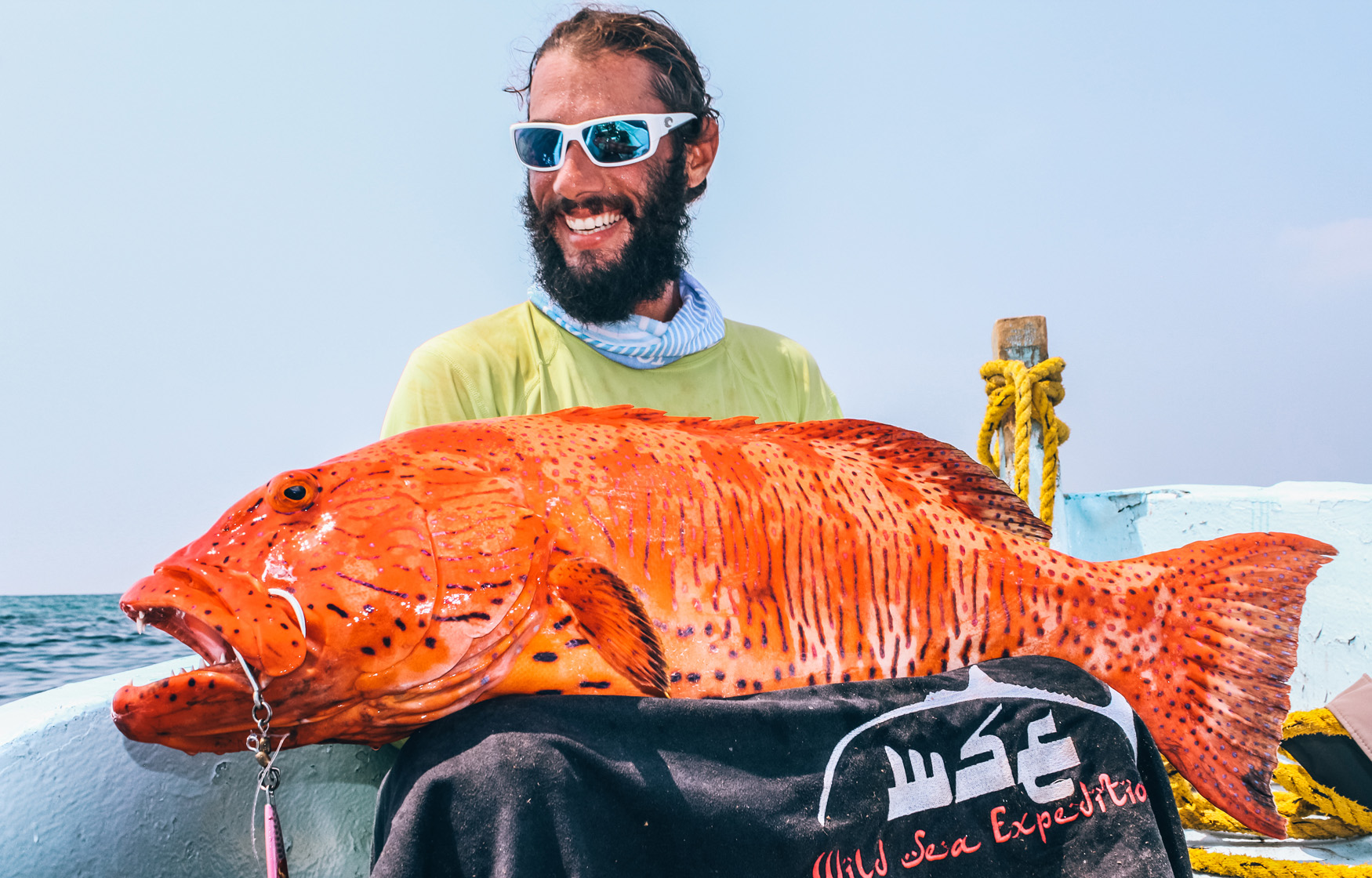 Special Moments
Gazing into the night sky from the boat was truly a sight; myriads of stars scattered across inky infinity. A view only rivalled by the image that lay beneath it, these waters glow with the zooplankton's bioluminescence just below the surface. A sort of mimicry of the light show above. Truly marvellous views are a guarantee in Sudan. Sometimes it's sort of hard to take it all in at once. But fishing, of course, was our priority and so we were back at it the next morning. Once more spinning wasn't as rewarding as jigging, the surface produced some Barracudas, some Dogtooths and GTs. Dogtooth Tuna is a common catch in these waters, especially on the jig. The reefs of the Red Sea are inhabited by an abundance of different species and Sudan's 650 kilometres of coast are completely covered in these coral structures. Even hammerhead sharks are native to the area, which attracts a lot of (supposedly mad) divers. Another interesting species we encountered is the triggerfish, which can be separated into two subspecies; the smarter and smaller Yellow Margin and the bigger and sillier Titan. The first exhibited an unusual level of intelligence, learning from previous experiences and adapting quickly to new situations. Something everyone single one of us noticed is that because of it's unusual with this species has a mercurial tendency in terms of character, you will never know what'll happen when targeting them in the flats.
Place and People
We spent our days on the sea mostly fishing, drinking coffee or gazing at the sky and the sea. We returned to Port Sudan in high spirits, our clients went back home and Nicola and I stayed for another week getting to know the city a bit. The fishing market is a strange and wonderful place, packed to the brim with all sorts of people and sea creatures. Napoleon and parrot fish in one box. Then the African way of dealing the leftovers, which apparently includes scattering them in the streets at random. A very exotic thing to see! Also, the locals were extremely helpful and friendly, I'd even say the place is safer than most of the big European cities.