Text: Yineth Gil
Fotos: Marek Sidor
Vaya con Yiya! – Yineth brings colour into play
I am Yineth Gil. I was born in Colombia, a country bathed by two oceans on its coasts; and with an important hydrographic slope, highlighted by two main rivers, the Magdalena and the Cauca. These cross the entire country, leaving countless tributaries in their path; the longest river being the Magdalena.
That is where my story begins; I was born in a town near the Magdalena River and, in my childhood, fishing was always present. Since I was 4 years old my parents took my brother and me on trips to the river, along with other family members. My favourite thing at that time was to go to the bank of the river and catch small fish; I remember their bright and silvery colors, which I enjoyed watching and catching with my little hands, and then releasing them. It was my favourite moment as it was my first encounter with, as I learned over the years, that magic called catch and release. Just as, in my country, sport fishing would become known.
From Colombia to Gran Canaria, the love for fish in the luggage
With time passing on, I moved to the beautiful island of Gran Canaria, off the west coast of Africa but administratively belonging to Spain where I learned to love the sea by having it closer. I say this because Colombia is a country that has 1,143 km². It is mandatory to travel in a flight of 3 hours approx. from the interior of the country to the coastal beaches. So many of our people cannot afford it. Or else they go once in their life for vacation. The world of fish has always been in my life, in one way or another, which is why, when I met my partner, who is a fly fishing obsessive, it was so much fun for me to start accompanying him on his fishing trips. To the point of learning step by step from him and his fly fishing technique; catch and release.
My biggest surprise was when one Christmas, a very special gift was waiting for me under the tree, with a beautiful dedication: "So that the fisherwoman, who caught my heart, can have her own rod". At last, I could have my own adventures! And always accompanied by my faithful dalmatian dog Lucky; who has been my motivator when things don't go well for me. The joy That seems to overflow when we hike through the mountains together, encourages me to keep moving forward. He really is our little fisherman! That's when I really started doing things in a professional way and learning a little more every day to get really good at it.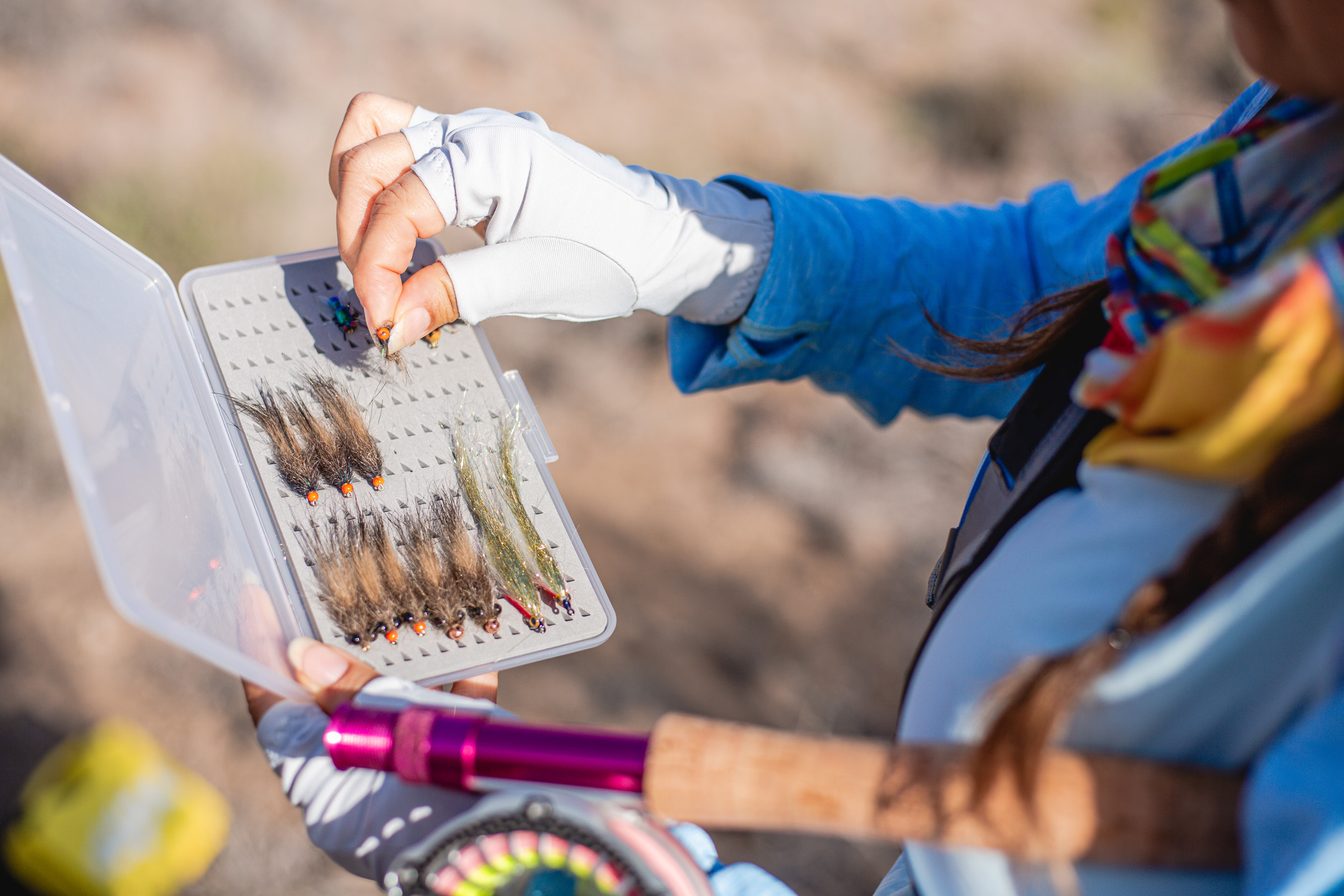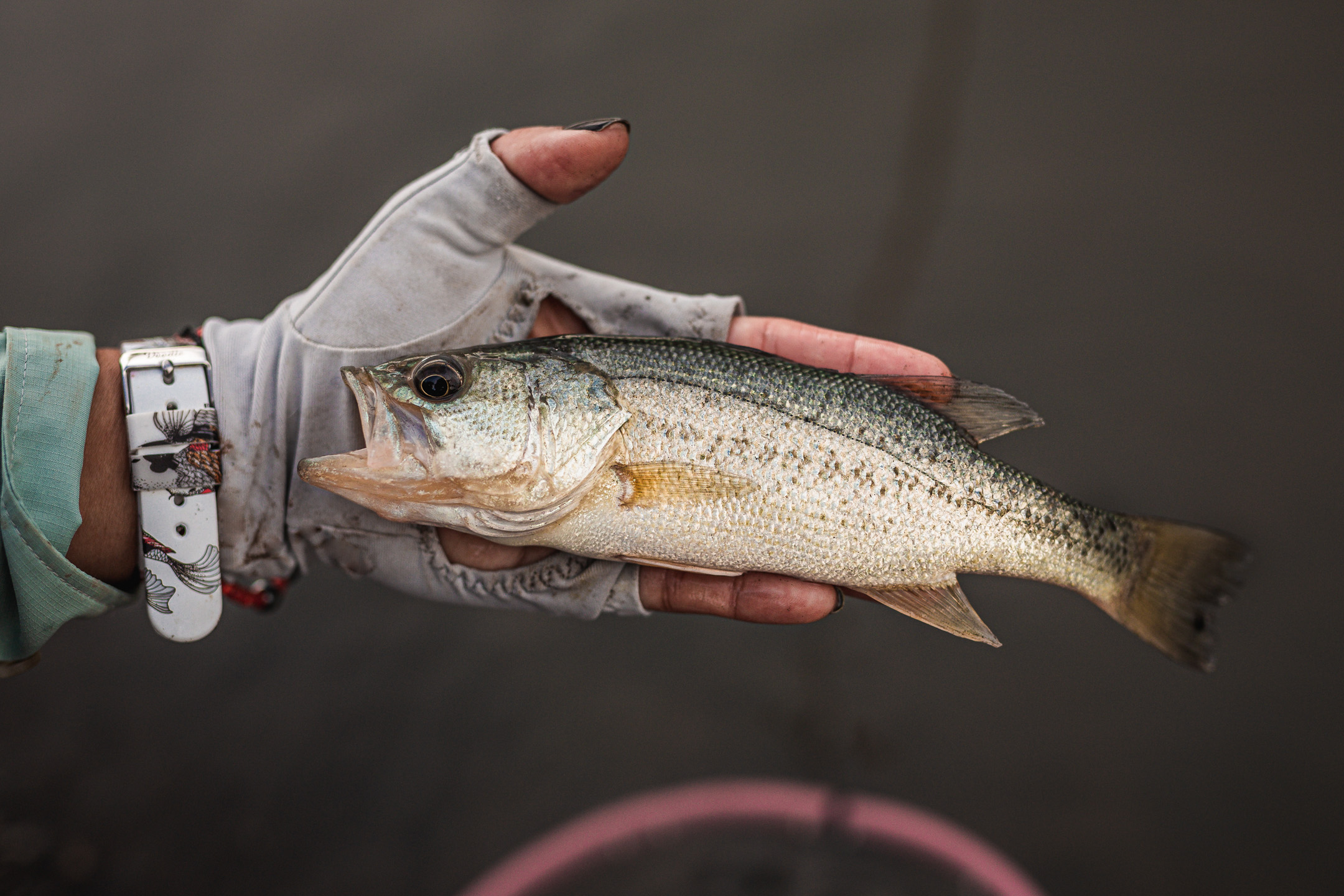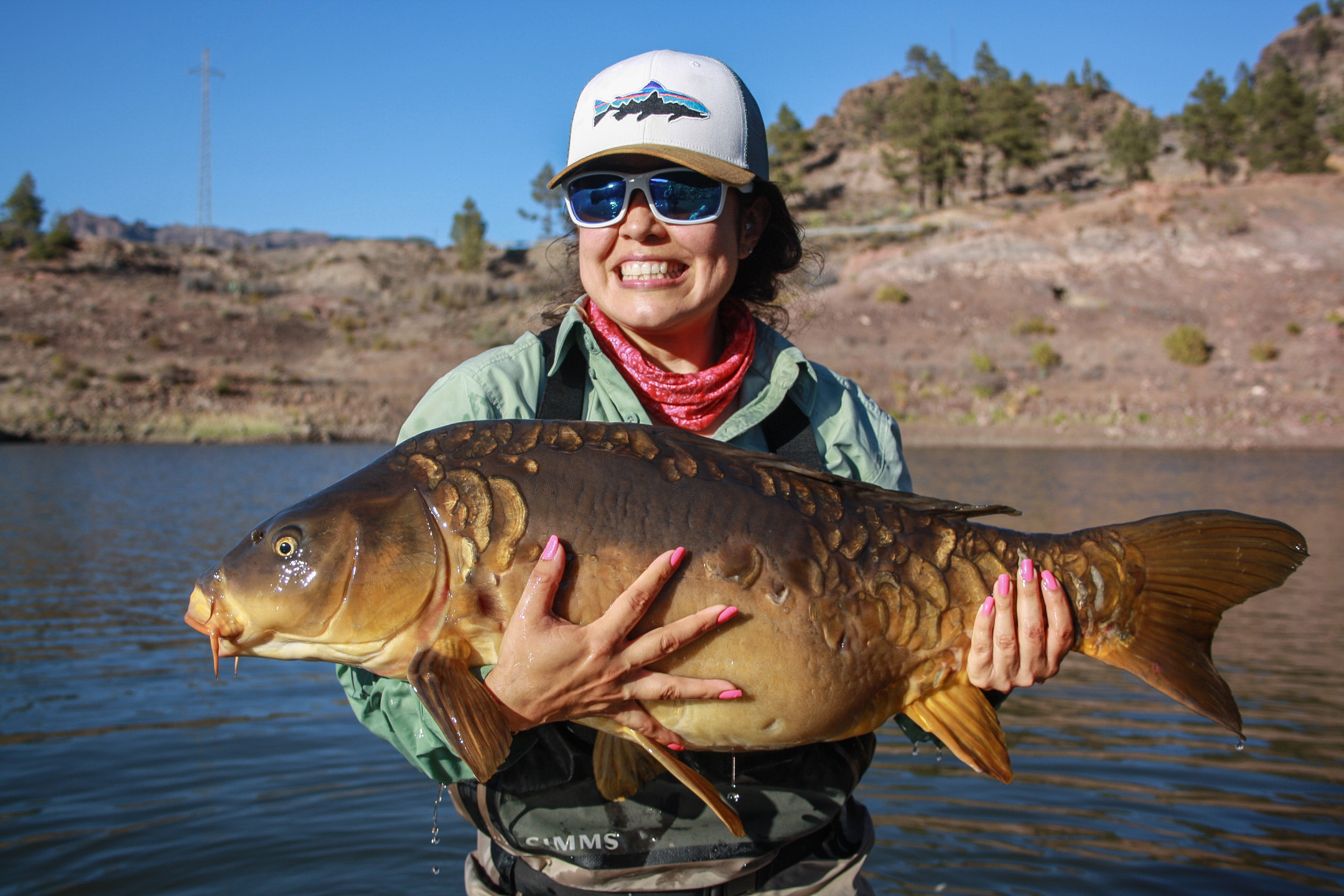 A dream in red and white
My current record is a big carp of 14 kilos, caught in 2018 at Chira Dam. My dream is to catch a Koi carp and, (if I could choose!) one that shows red and white colors. In Gran Canaria we have several reservoirs built in the time of the dictator Franco to supply the tomato plantations etc, which before the arrival of tourism were the main economy source of the islands. In order to regulate insects and algae in the reservoirs they introduced carp, black bass and tilapia, which have now been breeding and thriving in a natural way in these waters for about 50-60 years. As soon as you get to the central area of the island, valleys begin to appear. They have a greenish look, with more and more vegetation appearing, until you reach the altitude of the Canary pines.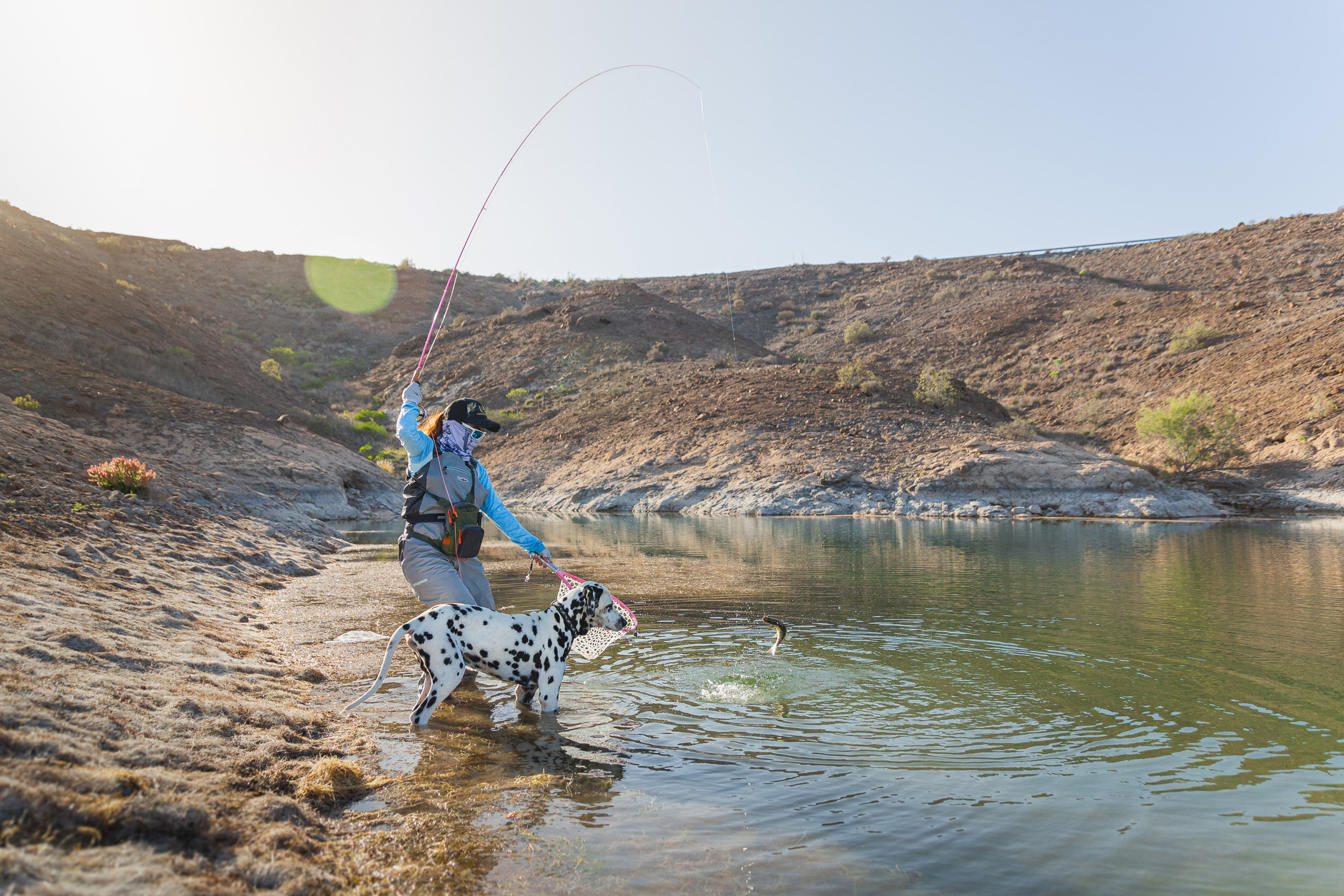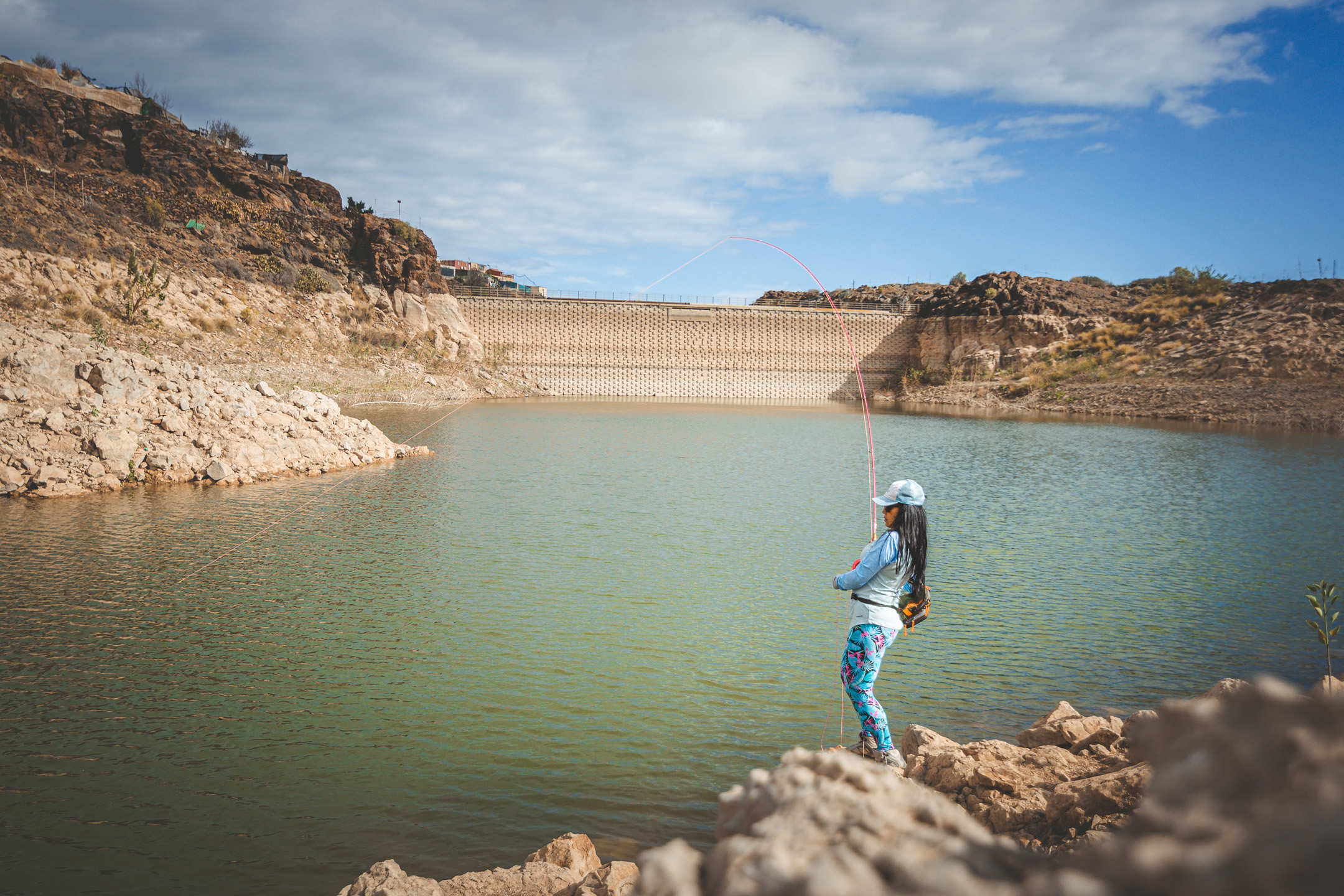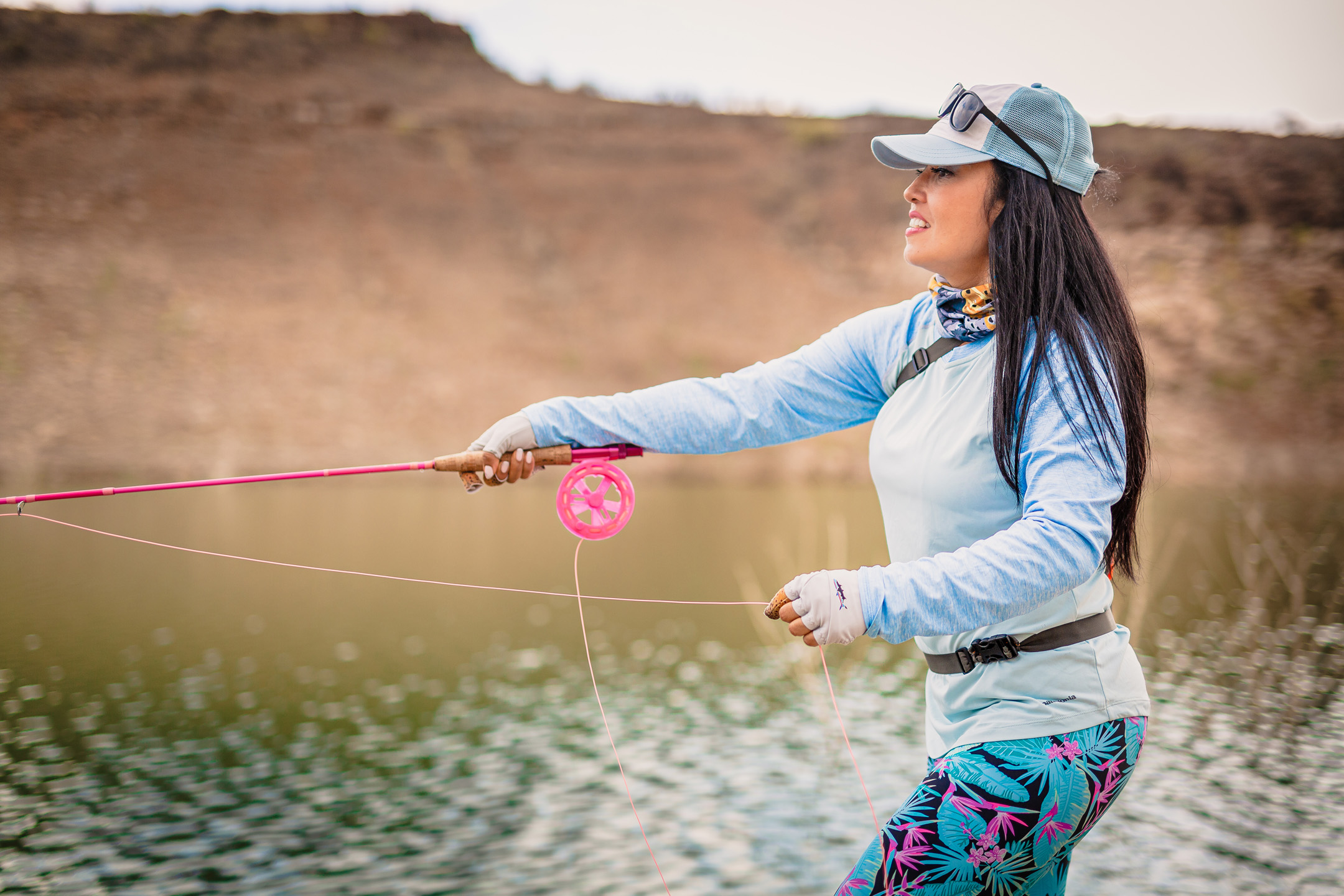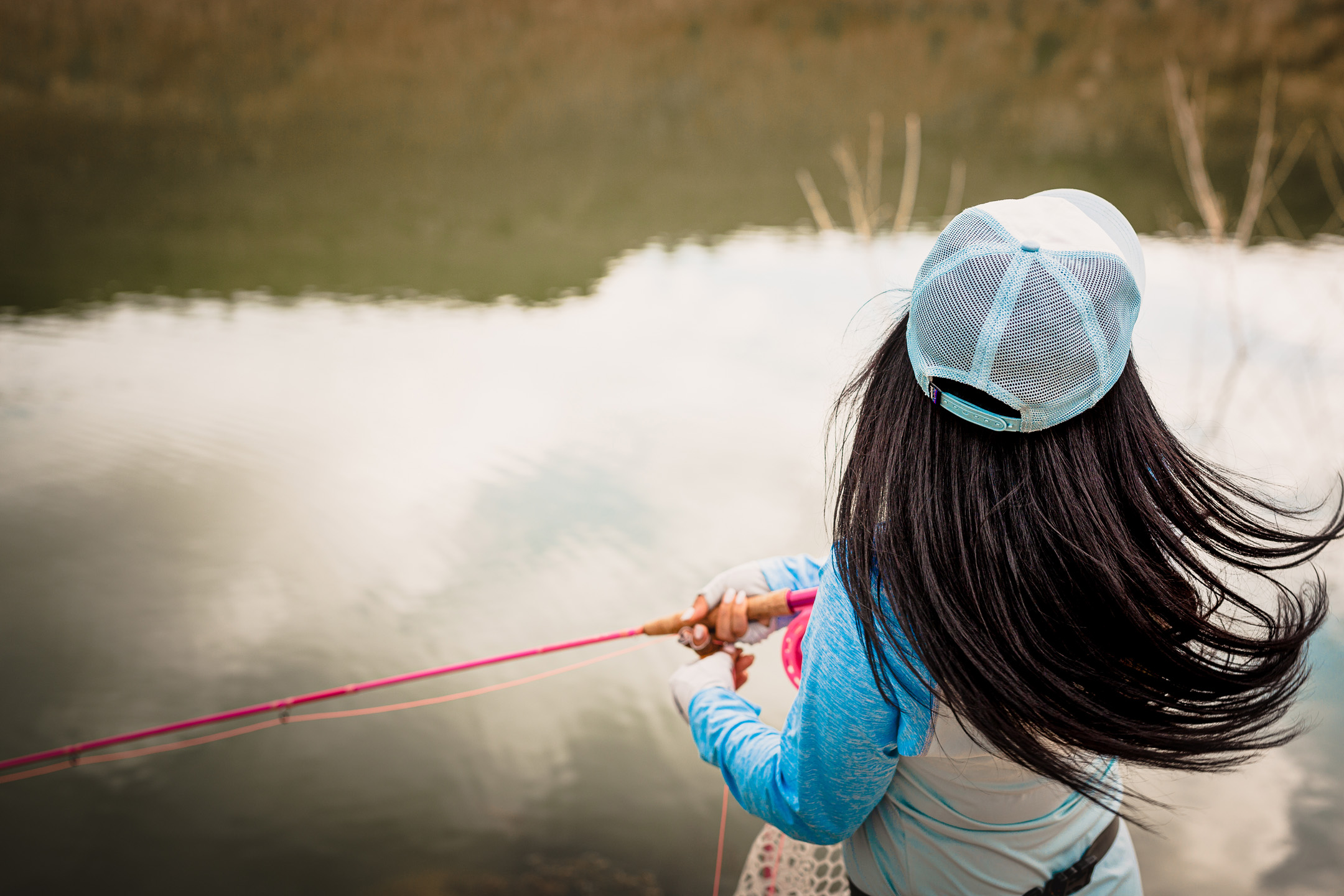 Yiya´s choice
The rods I use most often are for 5wt lines and in some cases 8wt, depending on the species I'm looking for. In general, I use only floating lines with a long enough leader to be able to reach the necessary depth. As the local species usually inhabit near shore areas, casts between 7-10 meters are usually more than enough. The flies I like to use most are medium size nymphs and streamers of the clouser minnow type. The colors in general are as natural as possible, such as combinations of gray, brown, olive, black, green with a light touch of orange. Clouser minnow flies are very effective and help us to reach the depths thanks to the added weight in their eyes. Because the hook rides point up, it minimizes the annoying snags on the bottom. And certainly, one of the other reasons for having the hook upwards is that it is friendlier to the fish, lowering the chance of the fly getting caught in the gills and endangering its life. To minimize the damage to the fish we use barbless hooks, and in our opinion, it does not affect the amount of fish caught at all.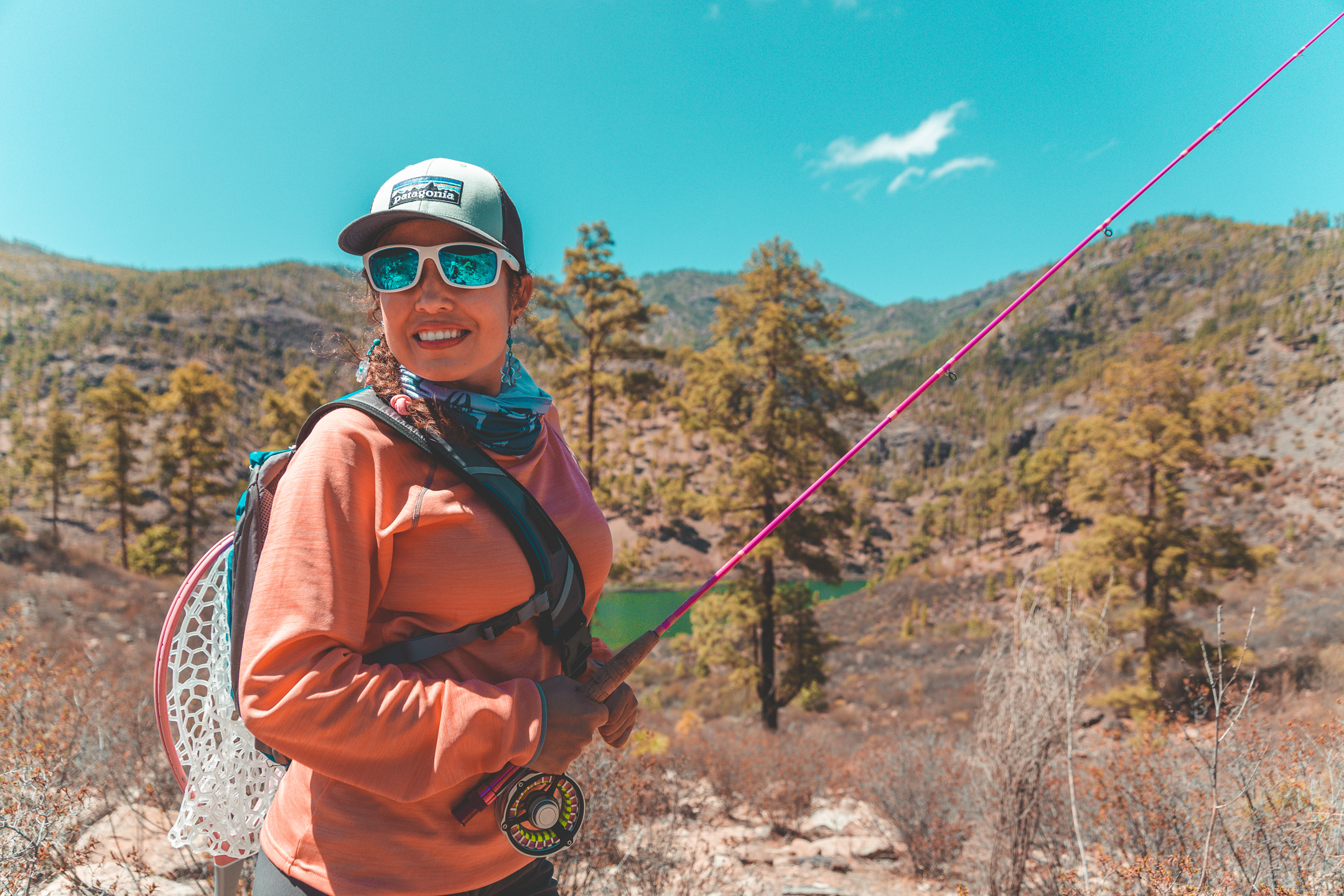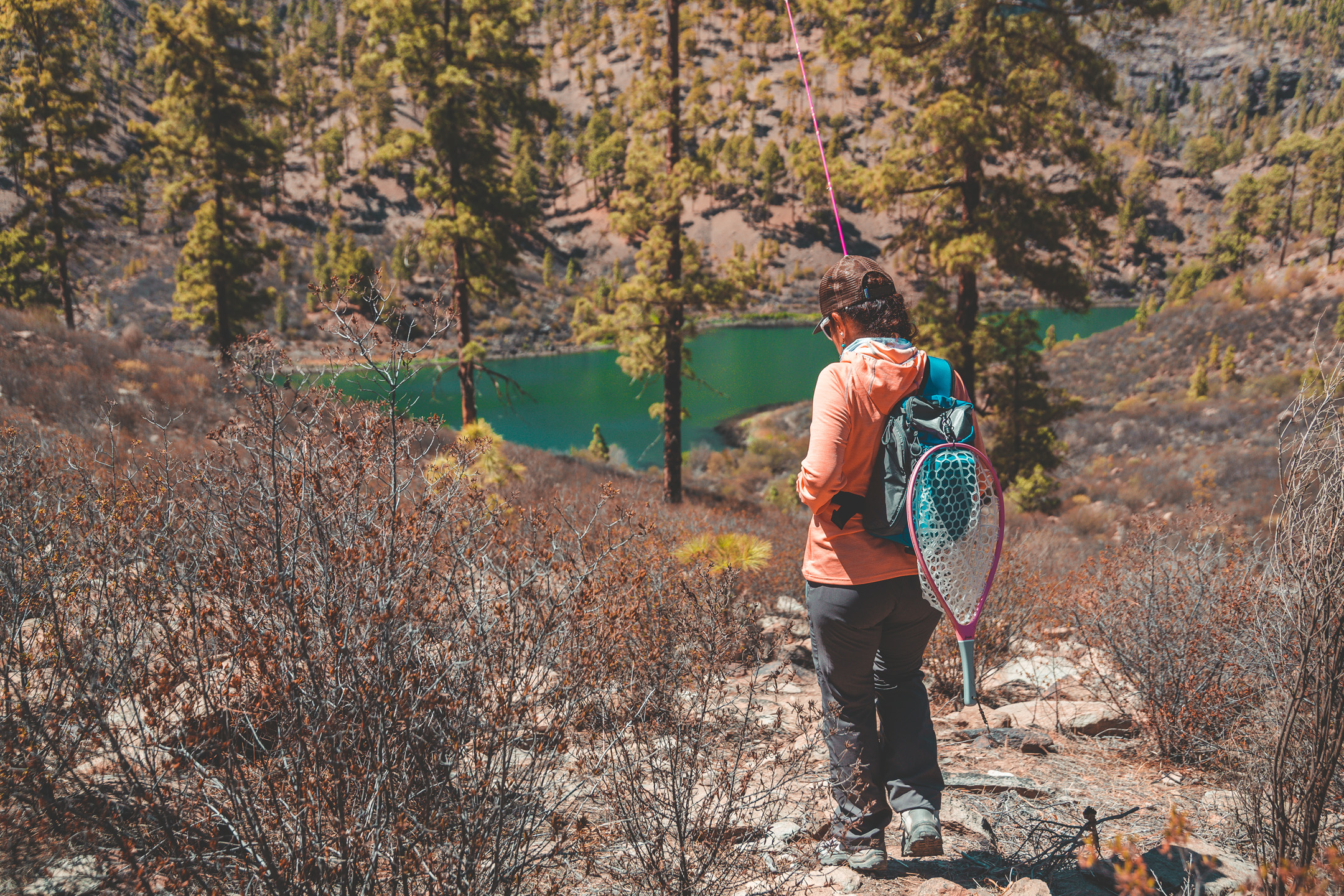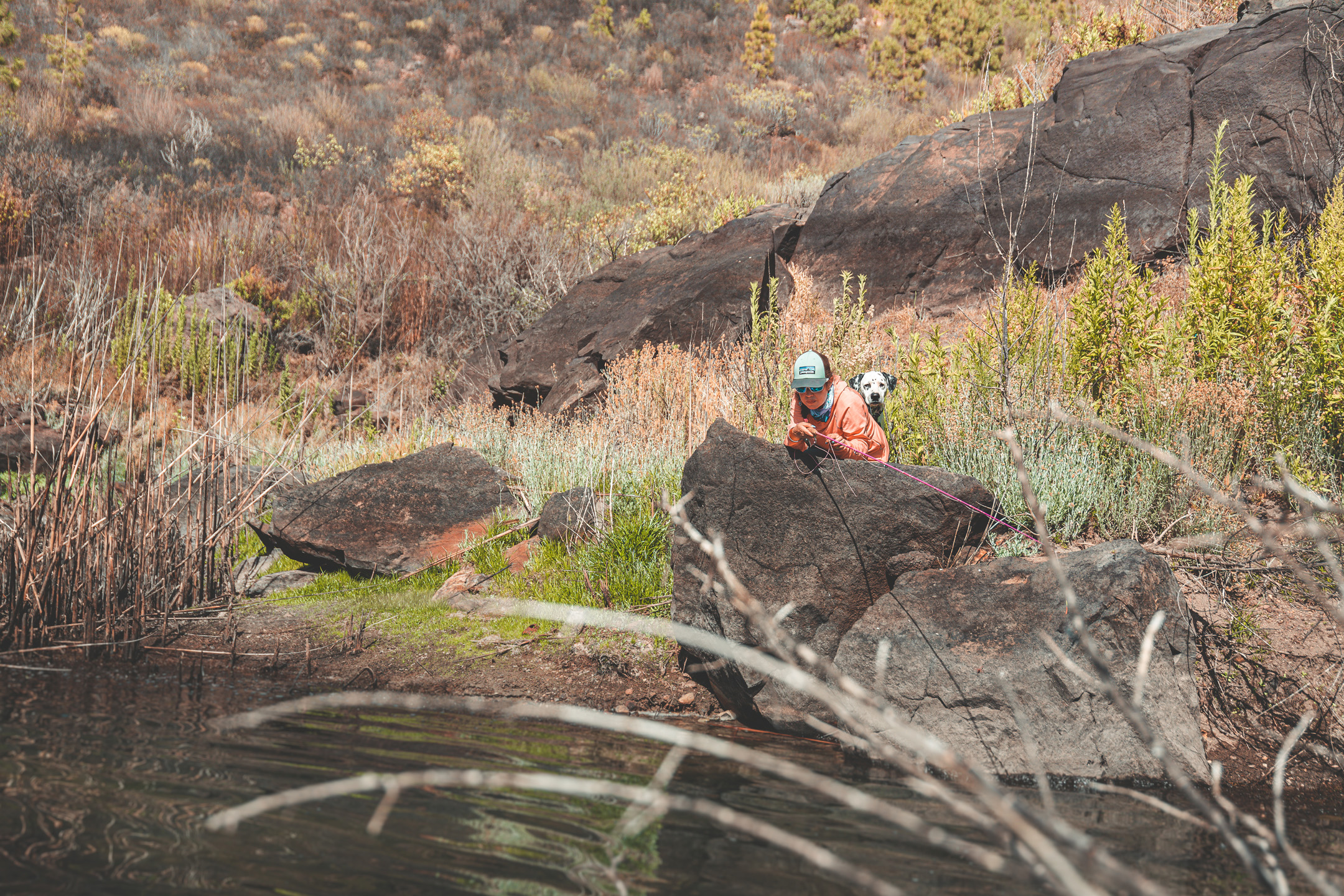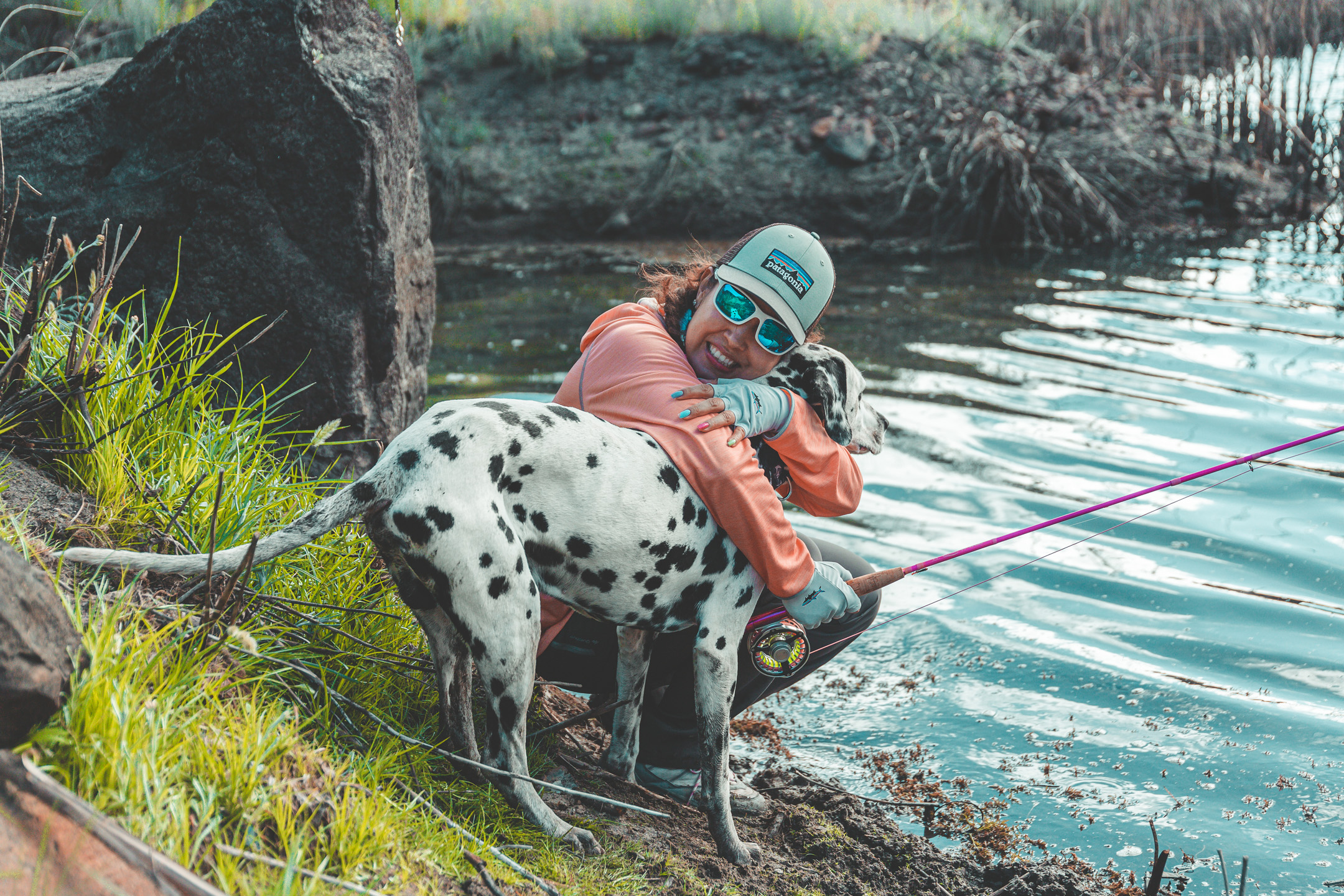 The pink lucky charm
One of the goals I have set for myself is to travel to the black bass fishing event in El Peñol, Medellin, Colombia, to which I have been invited this year. After this I intend to make a great adventure in Patagonia with my fishing friends from Chile. I will also continue to venture into the world of fishing photography, with my teacher; an activity that I started to develop and learn this year. There are many adventures that I have lived, and those that I have yet to live, in fishing; and present in each one of them is, and will be, my pink rod, as a good luck charm! For sure, this dream of catching koi carp will come true; fishing with the pink rod that one Christmas the 'fisherman who caught my heart' gave me. Thank you, Marek Sidor!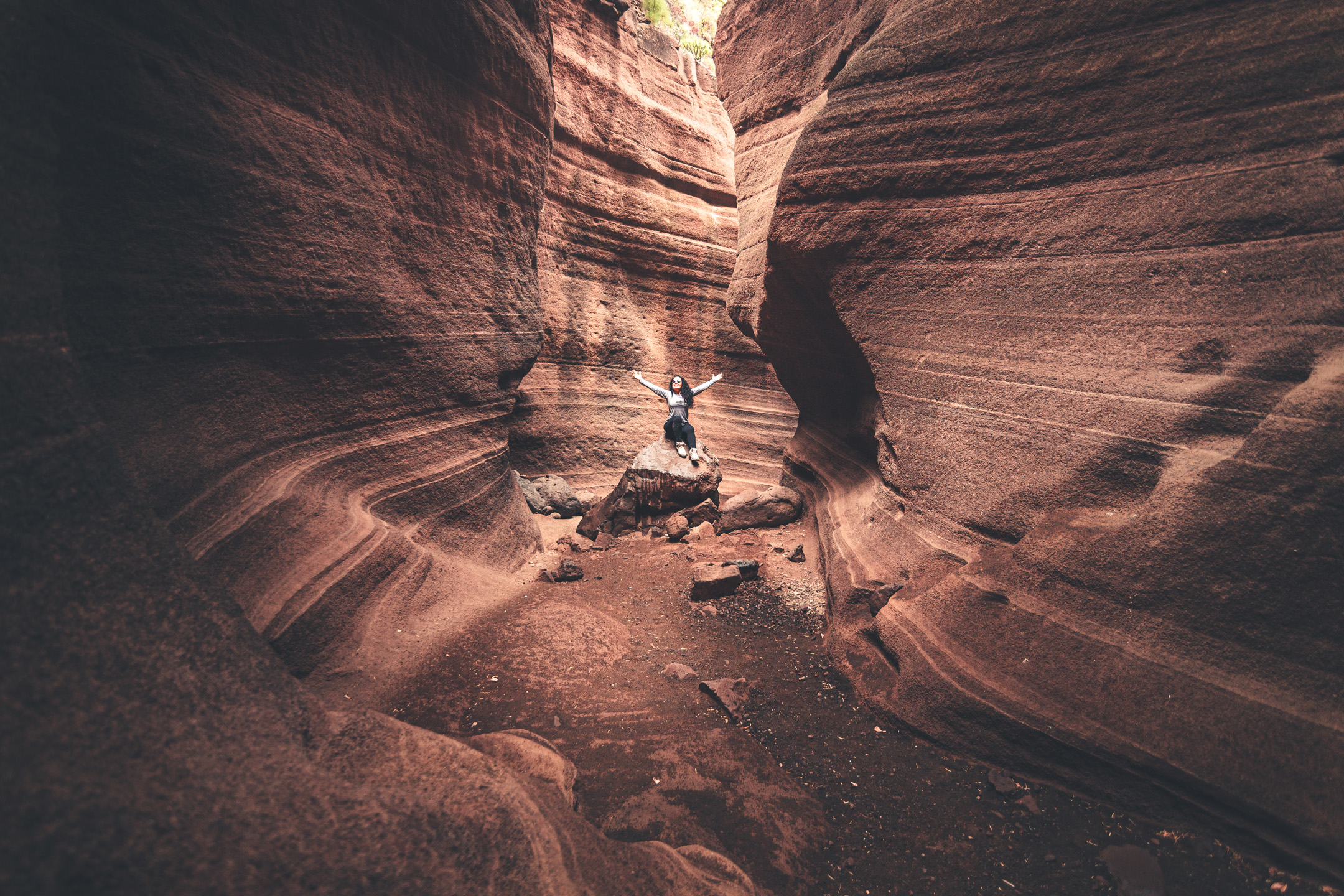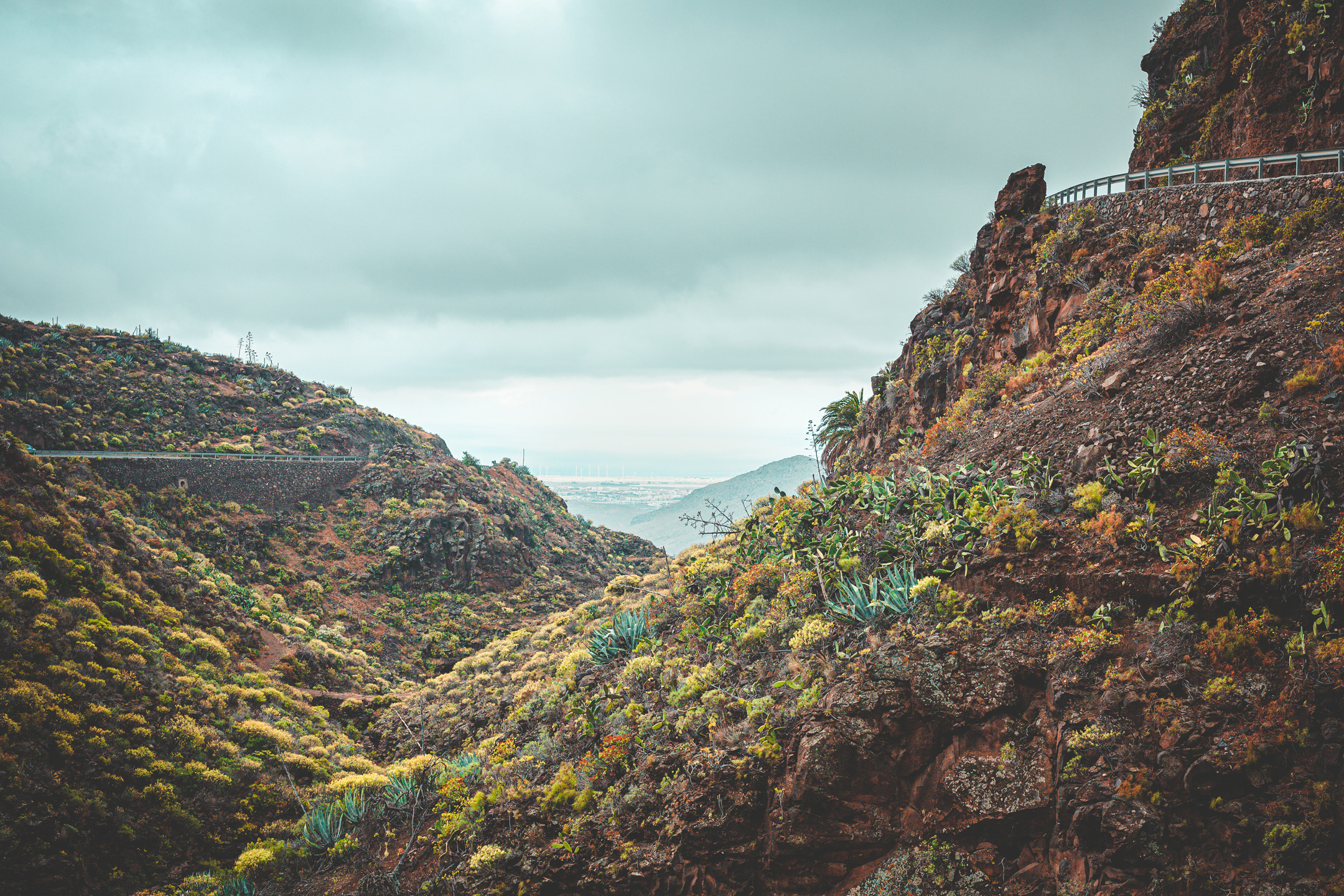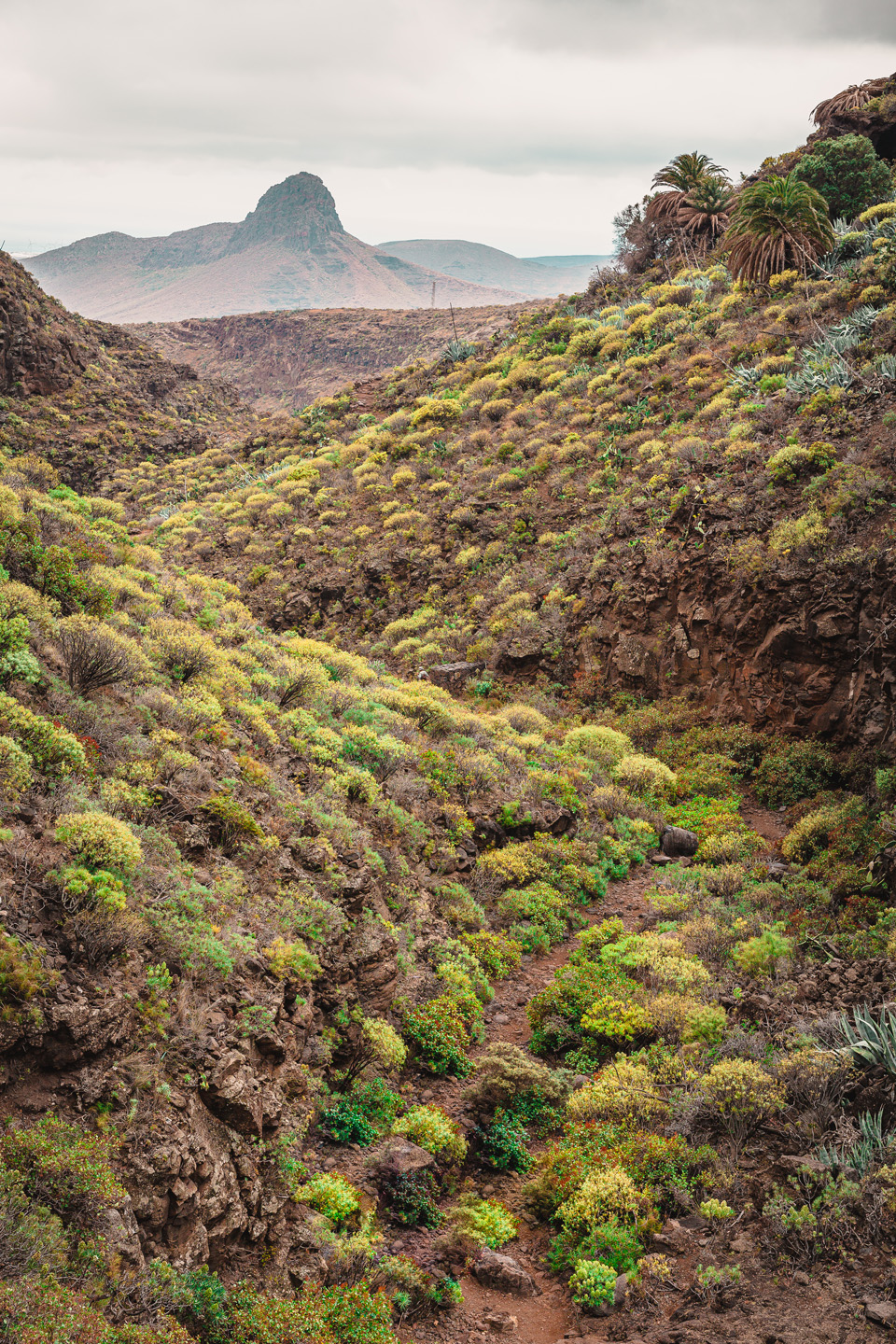 Sea- and soul food
As Gran Canaria is an island in the middle of the Atlantic Ocean, the fishing industry is very large. Hence, much of its gastronomy is based on the consumption of fish. Among the different dishes that can be tasted, we find gambas al ajillo (prawns with garlic), made with olive oil, garlic and chili peppers, in addition to the cherne (or grouper), which is considered one of the main fish in the Canarian cuisine; as well as sea bass, sea bream, anchovies, squid, octopus, crayfish, shellfish and many other species of sea food. We should also remember that, thanks to its microclimates, the island of Gran Canaria is a major producer of fruits, such as bananas, from which countless dishes and desserts are made; not forgetting the importance of the production of goat's milk and its derivatives. Gran Canaria has a high level of tourism every year and its economy is based on this activity. This is why its gastronomy is at the forefront of European cuisine, leaving its unique stamp on one of its starters: Papas arrugadas; wrinkled potatoes with mojo sauce. This is a recipe handed down the generations, where the potatoes are cooked in heavily salted water then coated in a layer of salt crystals. These are served with the traditional Canarian green mojo or a hot red mojo sauce, depending on the color of the paprika used. This sauce is a unique and exclusive recipe to its people; many visitors take it home to make in their own countries. It reminds them of those afternoons of sun and beer on the beaches Gran Canaria, watching the orange sunsets of fire and pink that can only be seen if you come here to the island of eternal spring! We are really fortunate to live in this dreamlike setting, and that's why every day we prepare for a fishing trip it's a new adventure. Everything is prepared the night before departure, so that very early when the alarm sounds, the adventure begins! Lucky (the dalmatian) is always eager to leave. The coffee is made, the car is prepared with all our equipment, and everything is ready to have a great day of fishing!