Photos and Text by George Tyrikos Ergas.
Meet the Fish
Its scientific name is Diplodus sargus. It can be found with various common names stemming from the "sargus" part all over the Mediterranean, the Black Sea and the Atlantic around the Canary Islands to Angola. The "diplodus" part comes from two Greek words: «διπλός» (two times) and «οδούς» (tooth). It has indeed two sets of teeth, the front set that looks eerily hu¬man, has evolved to rip apart things and the back set, consisting of roundish pellets, is ideal for smashing hard stuff. Oval, bright silver with black-green/gold details and vertical stripes on the sides; a true beauty. In the Aegean Sea, according to available bibliography, it matures around 23 cm, at which point it can reach a weight of over a kilo –protandrous or digynic hermaphrodite depending on the region. Maximum size recorded is 45cm- 1.9 kilos The White Sea Bream grows at a rate of about 100 grams per year. The IUCN List of threatened species classifies this fish as a "least concern" type. In fact, more scientific data are needed for the White Seabream as current knowledge depends on old research that needs to be updated.
The White Sea Bream is a fish highly sought after by professional and recreational anglers alike. It is feisty, it is hard to trick and its taste is legendary. Here in Greece, a single 23cm+ white sea bream is enough to deem a whole day's session worthwhile. Up until recently the ideal weather conditions for fishing "σαργοί" with bait were the most severe. Hard winds, turmoiled waters, big waves that smash on the rocks, low temperatures, incoming tempests…And the ideal method was, of course, surf casting. That is before Light Rock Fishing came rumbling and tumbling and shattering all preconceived ideas on "how to" manage these prized fish!
Light Rock Fishing : from Japan to Skalohori.

The Far East has always had a fine taste for all that is small, and finesse and elegant. Precision and detail in the microscopic level is considered part of excellence in almost every field from calligraphy to fishing. Αs so many other techniques, LRF sprouted from Japan following a long history of finesse, ultra-light fishing that can be traced back to the Edo Period (circa 1600 B.C.). In Japan, size and weight are not always the catch: in various styles of angling, in fact, less is more. A long tradition aims for the smaller fish possible, using the lightest gear possible. In this refined field art, zen philosophy and fishing merge into a very interesting experience. Urban growth played its role: the seas around massive urban areas became poorer and people there had less and less time to spend on fishing. Thus, the industry turned to what has available (mostly aji and mebaru fish that were ample even in urban areas), using a traditionally well-known path of finesse fishing that was minimal and fast paced. Transforming it to a modern, smart method of being able to get out there, fish and have fun was necessary. Using as minimal gear as possible thus saving time and energy while on the same time being able to enjoy technical and efficient angling, was the key. The great leap forward for the anglers in Japan and then worldwide to keep up with ultra-light gear was the advancement in technology that allowed light tackle to become mass produced and economically accessible.
It is sometimes quite hard to grasp that this long line of historical progress, technological advancement and globalization has changed the way white sea breams are fished thousands of kilometers away from Japan, say in Skalohori, my small village in Lesvos, Greece. We gear up with aji or mebaru rods that bear the signature of big Japanese companies, with Japan brand lures, braid, leaders and we go fishing. And we target the white sea bream in conditions and with methods that even a decade ago would seem absolutely preposterous: calm sea, transparent waters, in wonderfully clear weather, in the middle of the day! And fish strike as mad not our live bait, but our artificial lures: fish that don't even feed on small fish! Light Rock Fishing has literally changed all that we knew as "standard". Many companies from Europe came forth and produced rods and gear that took the lead from pure Japan style LRF transforming things into a Mediterranean oriented style according to local needs. The angling community found ways to adapt LRF literally aiming at almost everything that can be fished. Light Rock Fishing in the Med is nowadays on the rise as a finesse method for small and large predators alike. Its industry is ever growing, following urbanization, modern pace of life and the capacity to create more through the minimal. Japan heeds the call and slowly produces Med oriented tackle in unison with Med anglers…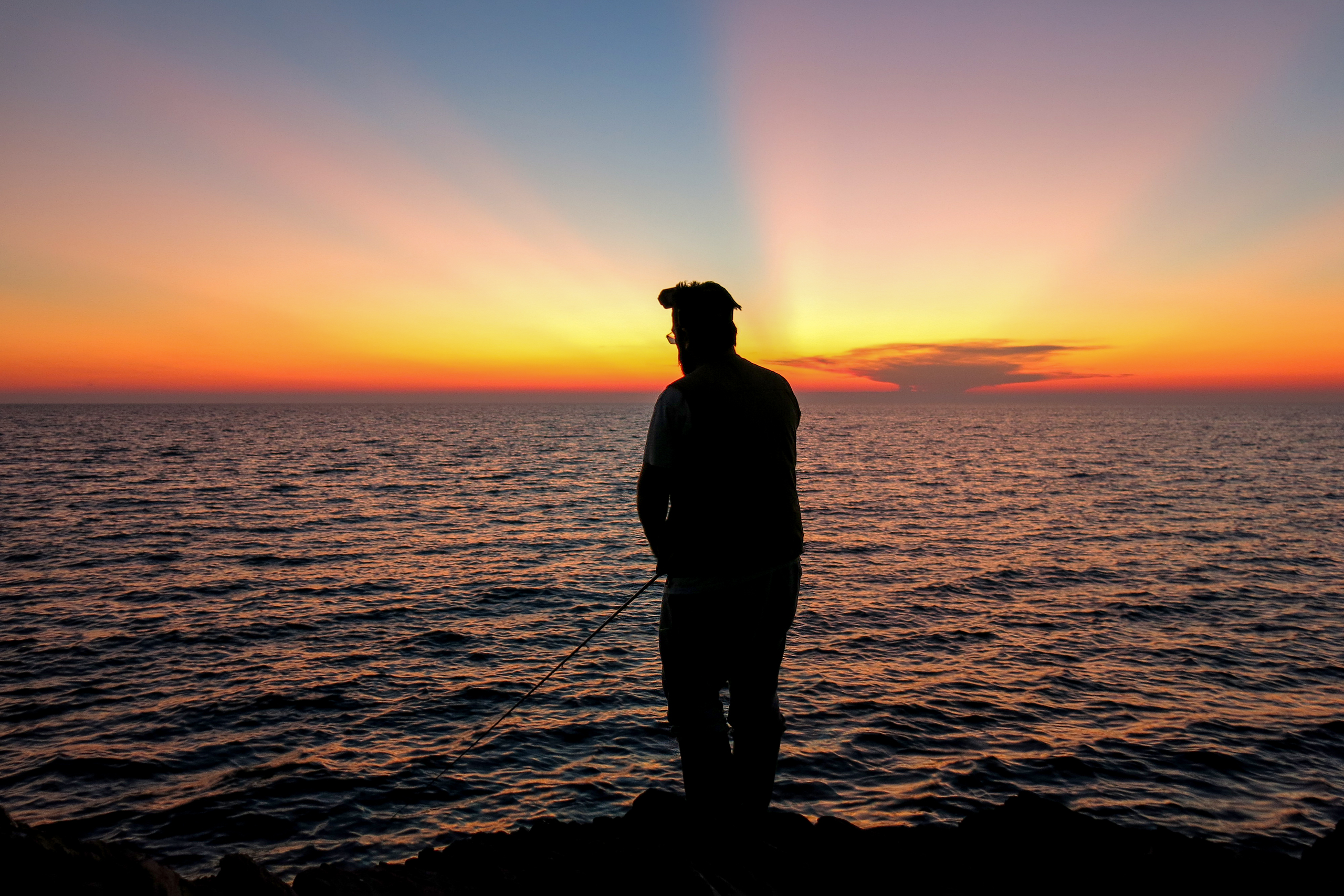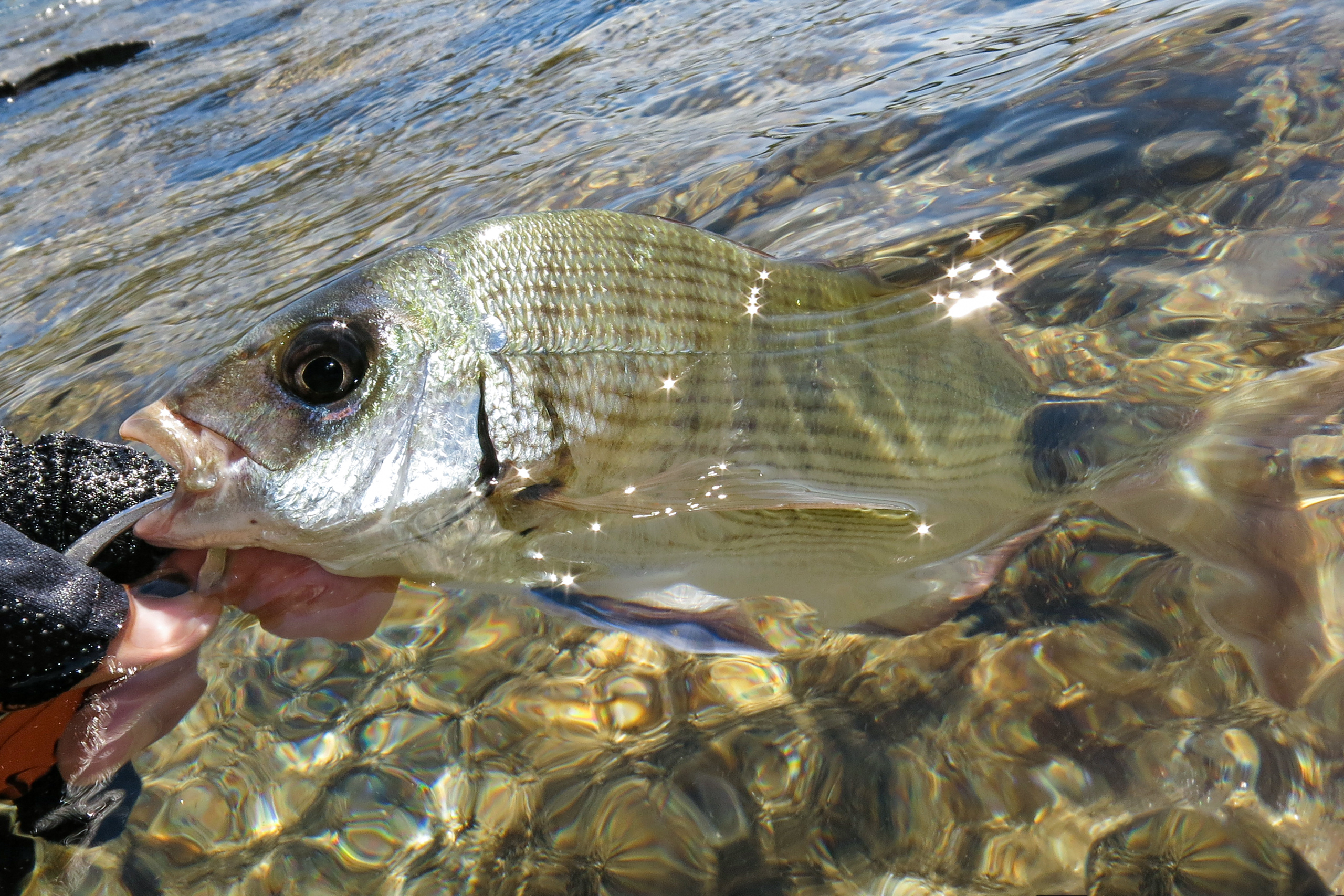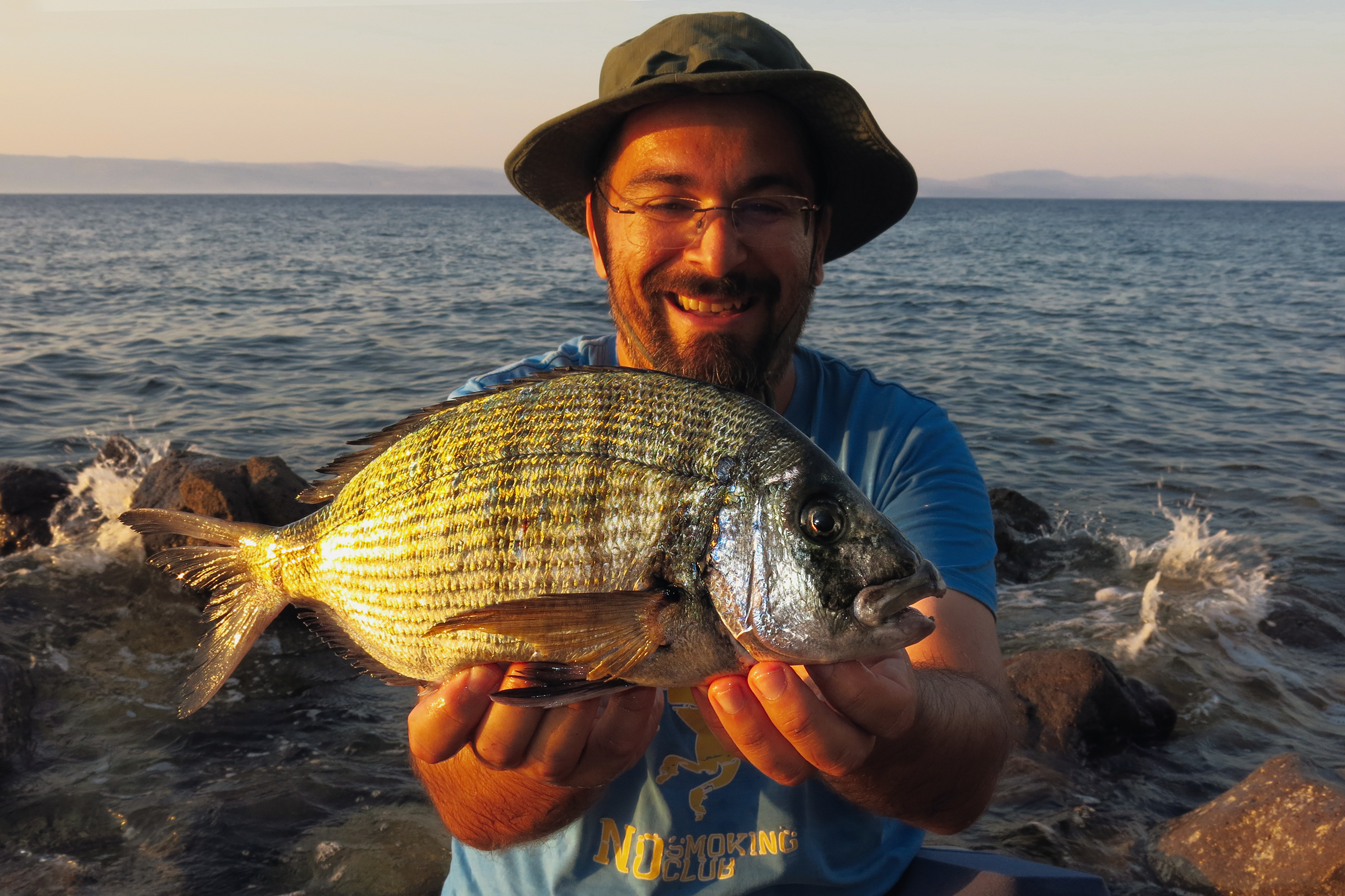 Fishing the Flats Challenge
We also –article writers and youtubers- had to adapt and play a role in the process. For not all aji and mebaru and kurodai gear was fit for our needs. Endless trials, and discussions led up to the optimum LRF rod for the Aegean white sea bream. Its casting weight around a max of 10gr. Fast on action, regular to moderately stiff in power, tubular. Rods that would combine sensitivity in twitching micro minnows and strength in setting the hook into such formidable jaws while on the same time able to drive a 1kilo+ fish out of the rocks… The reel (1000 or 2000 spinning reel) has to be quick paced in order to handle the slack created from braids of PE0.2 το 0.4 max. Fluorocarbon leaders from 0.145 το 0.20mm. Snaps from 0-0 to 0-0-0 in size.
The White Sea Bream is mainly a fish of the shallow tidal zone right on the very first meters of the shoreline. Our main quest was to be able to fish these flats successfully with lures. Top water micro-poppers and wtds were used but nothing compared to the efficacy of micro minnows, micro pencils and very small jigs. Hard not to snag in waters that begin from zero up to one meter and fish that tend to strike even when half out of the water in some ten centimeters or less, literally skimming through rock! Mastering very shallow fishing is still a perquisite in LRF for White Sea Breams, a skill that makes the particular method fabled and coveted for its difficulty.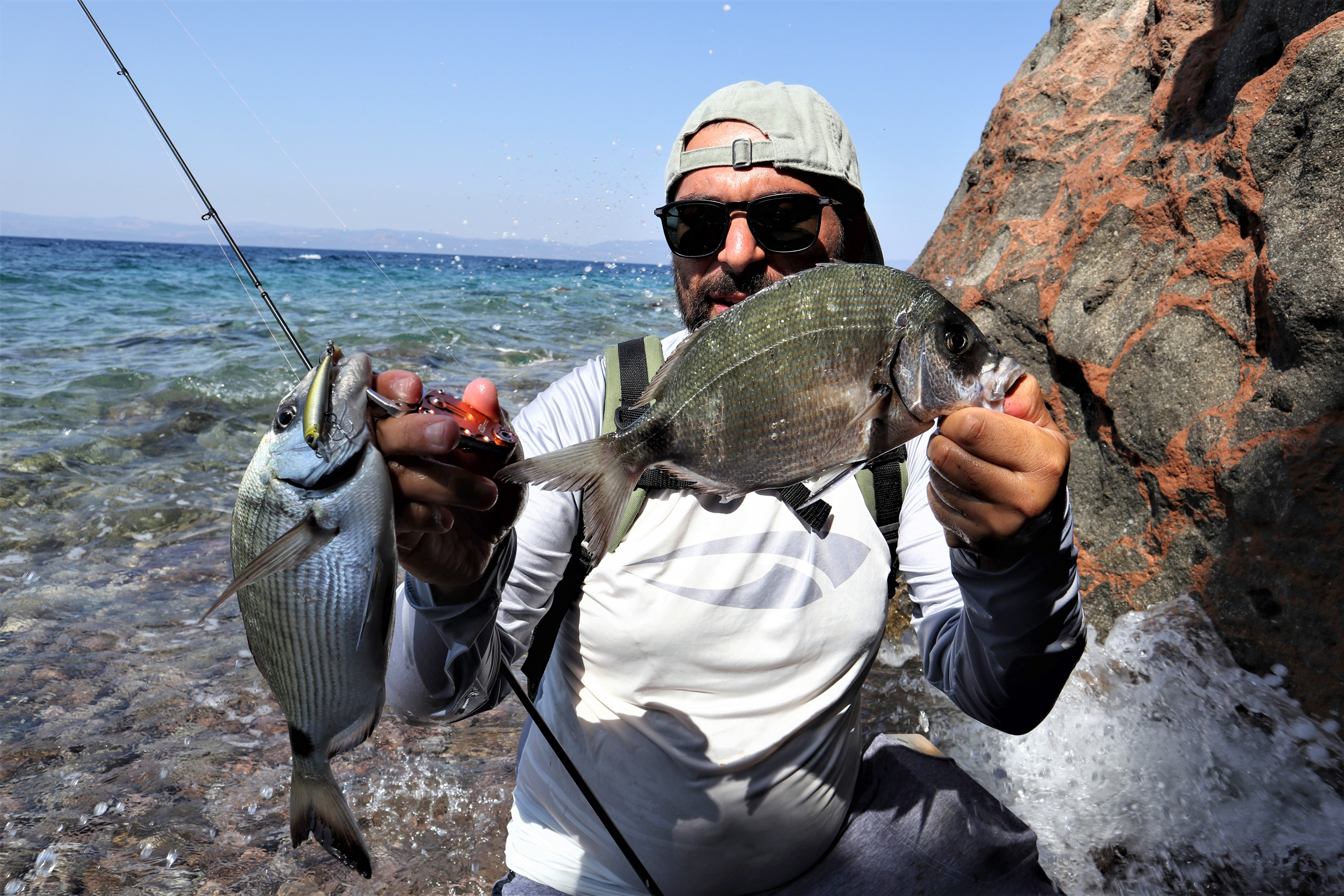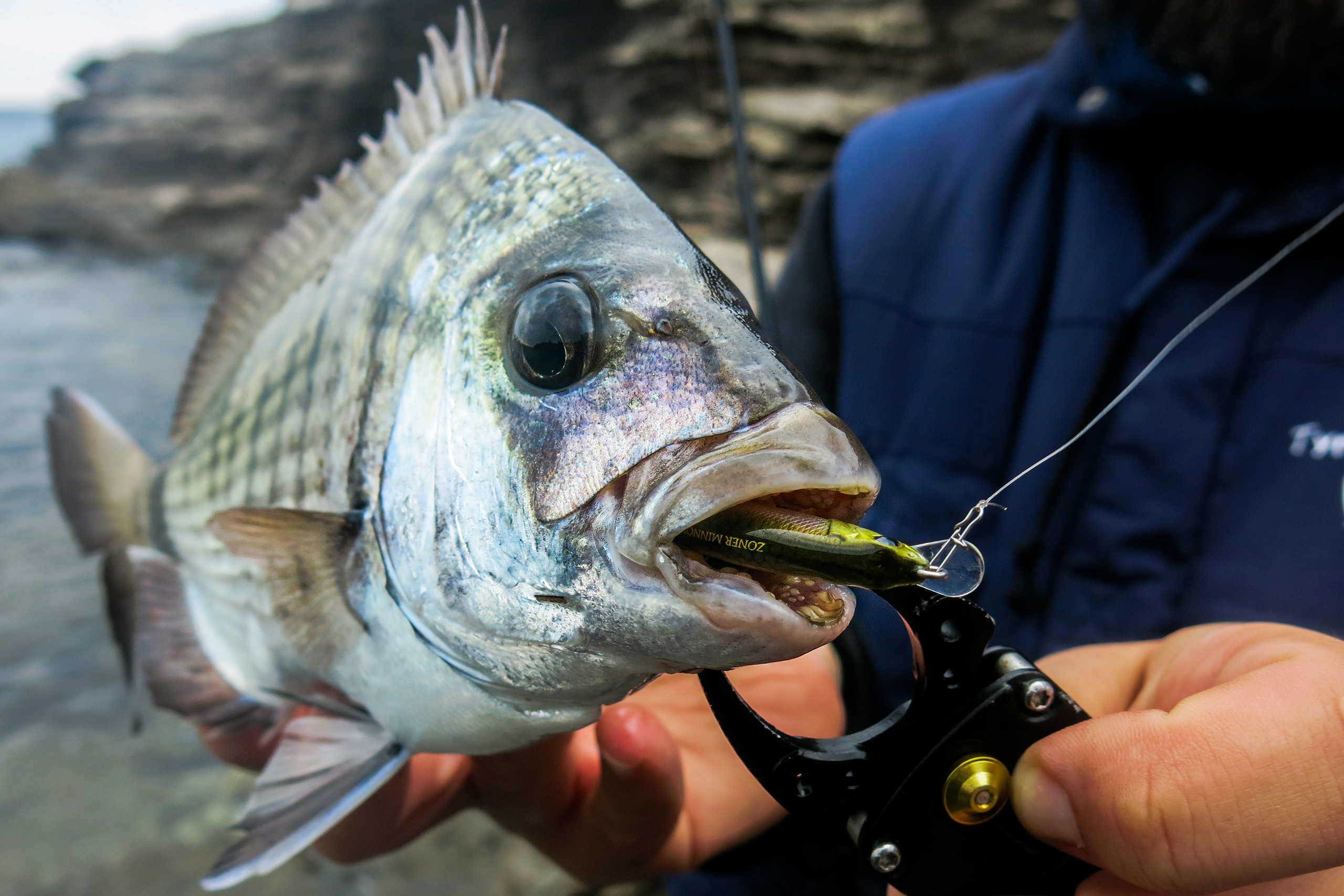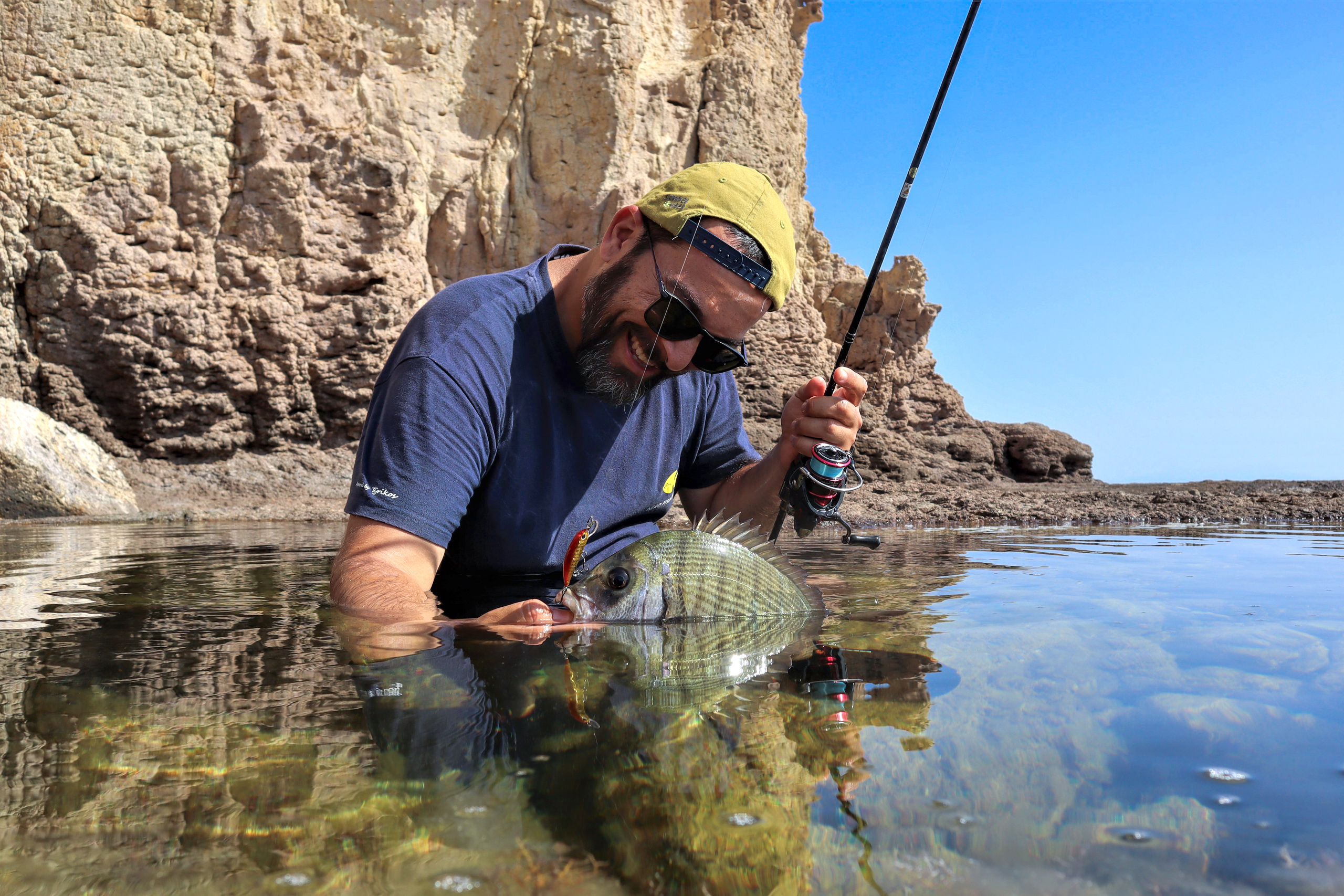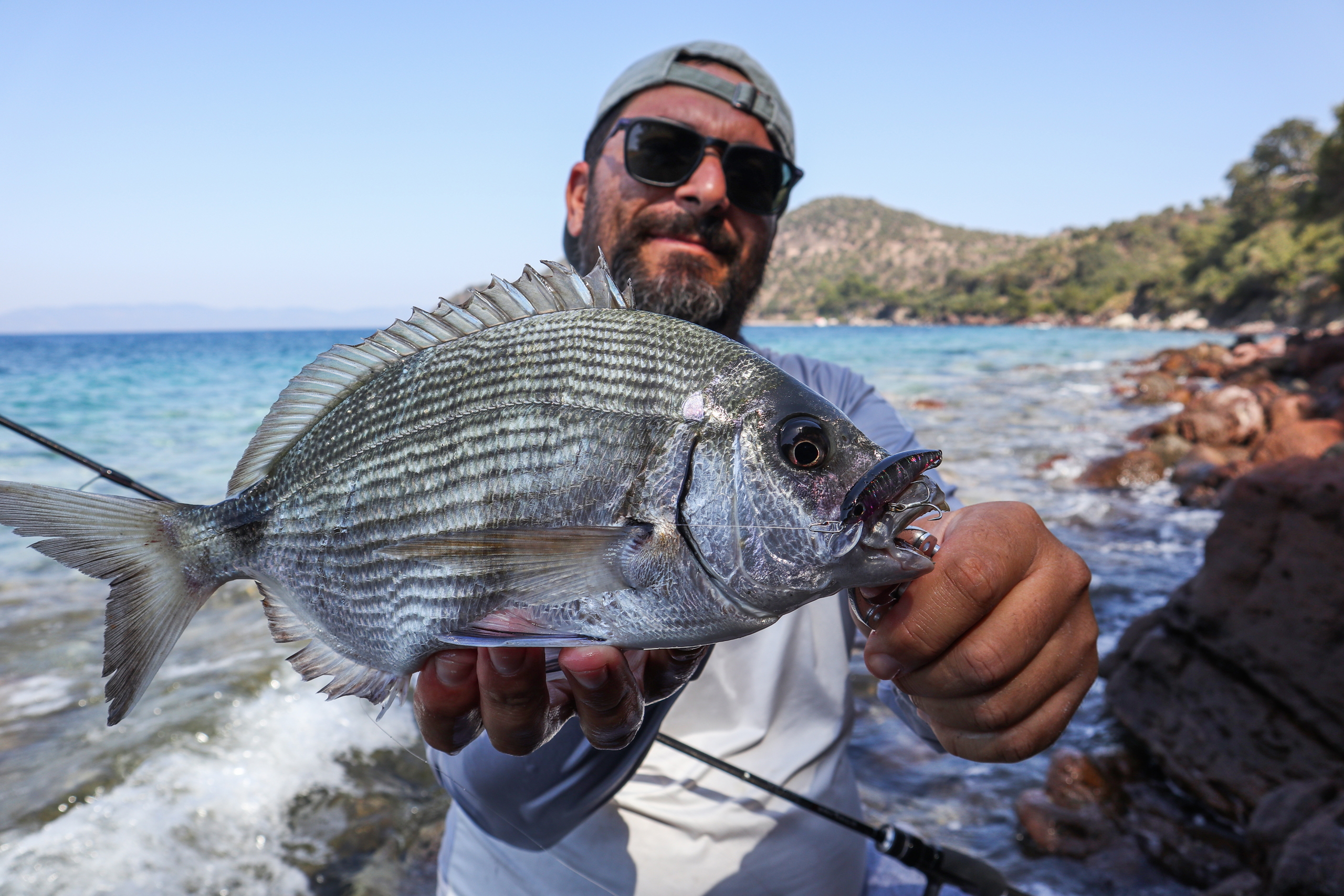 Rock it- twitch it.
White Sea Breams hitting lures. That came as a surprise! It was ok for us to expect saddled seabreams, seabass, or aji to do so, but…white sea breams? Still, we don't know exactly why. As it seems, all such fish caught are found to have eaten anything but minnows. They eat sea urchins (whole!), they eat algae, seashells, but not small fish actively. Some say it is a instinct of defending their territory. Others claim that it is an evolutionary remnant from back when an ancestor of the white sea bream was an active minnow hunter. More surprises came when fish like gilthead sea breams of even sandsteen brass would also hit tiny lures even at the top water level! It soon became clear that LRF could more or less, do it all!
The method is ultra clean once one understands the shallow ride perquisite. Once you don't snag your lure every second cast on the shallows. Once you get the pace. Furious retrieve with constant, sharp twitching and some minor pauses in between. It simply makes them crazy. They hit so ferociously that if the brakes are not properly set, the cut will be instant. It sounds quite easy, of course it is not. That's why it remains technically challenging and utterly interesting. There is one more catch: you have to cover a lot of water. White Sea Breams tend to focus on specific areas creating "dens" so you have to go to them; they will not come to you. Using static fishing in one place with LRF, leads to almost certain failure or some very limited strikes. Walking miles of rocky shoreline, casting a few casts in every spot and moving on seems to be the key. Mastering the White Sea Bream LRF fishing is as hard as a fishing technique can get…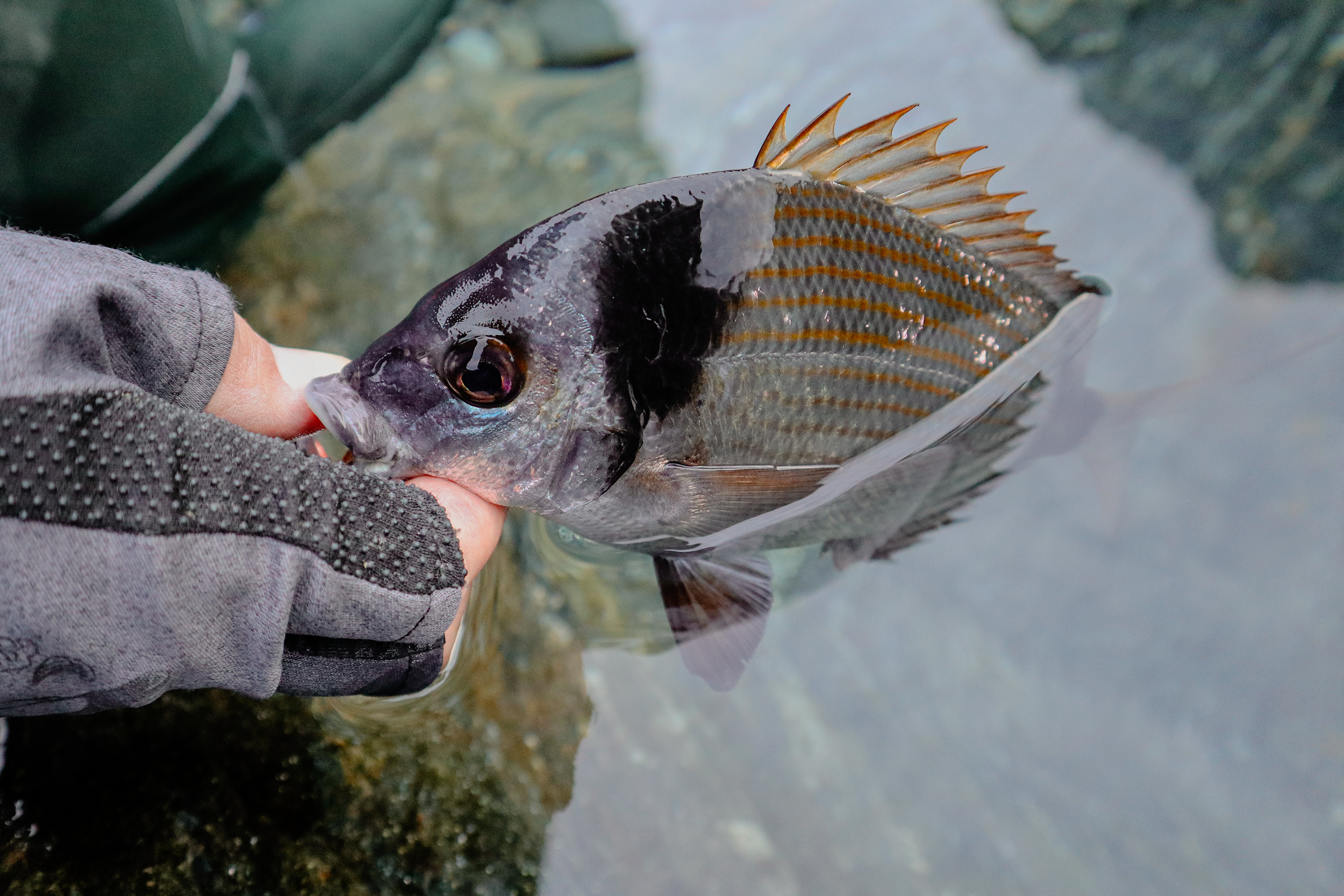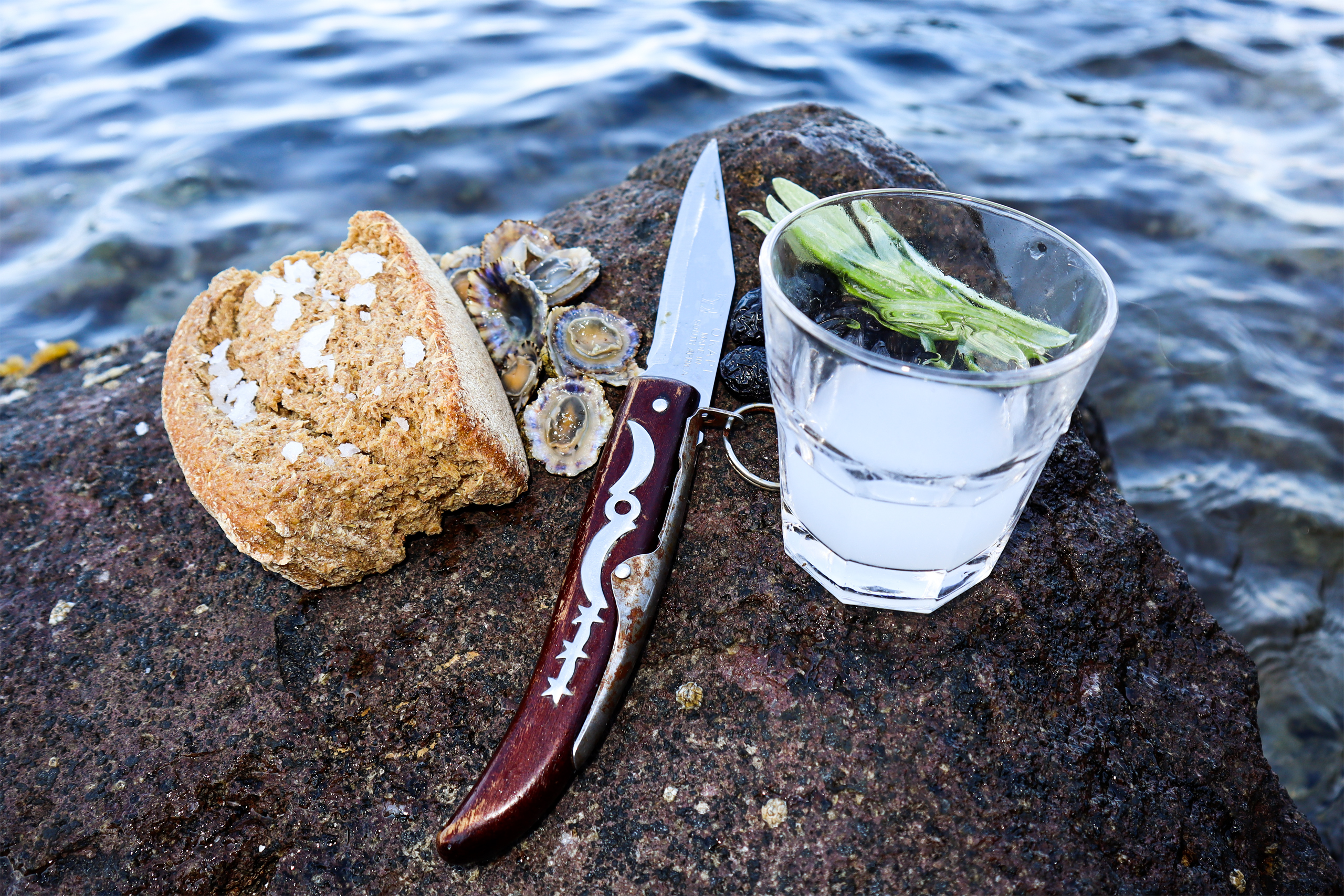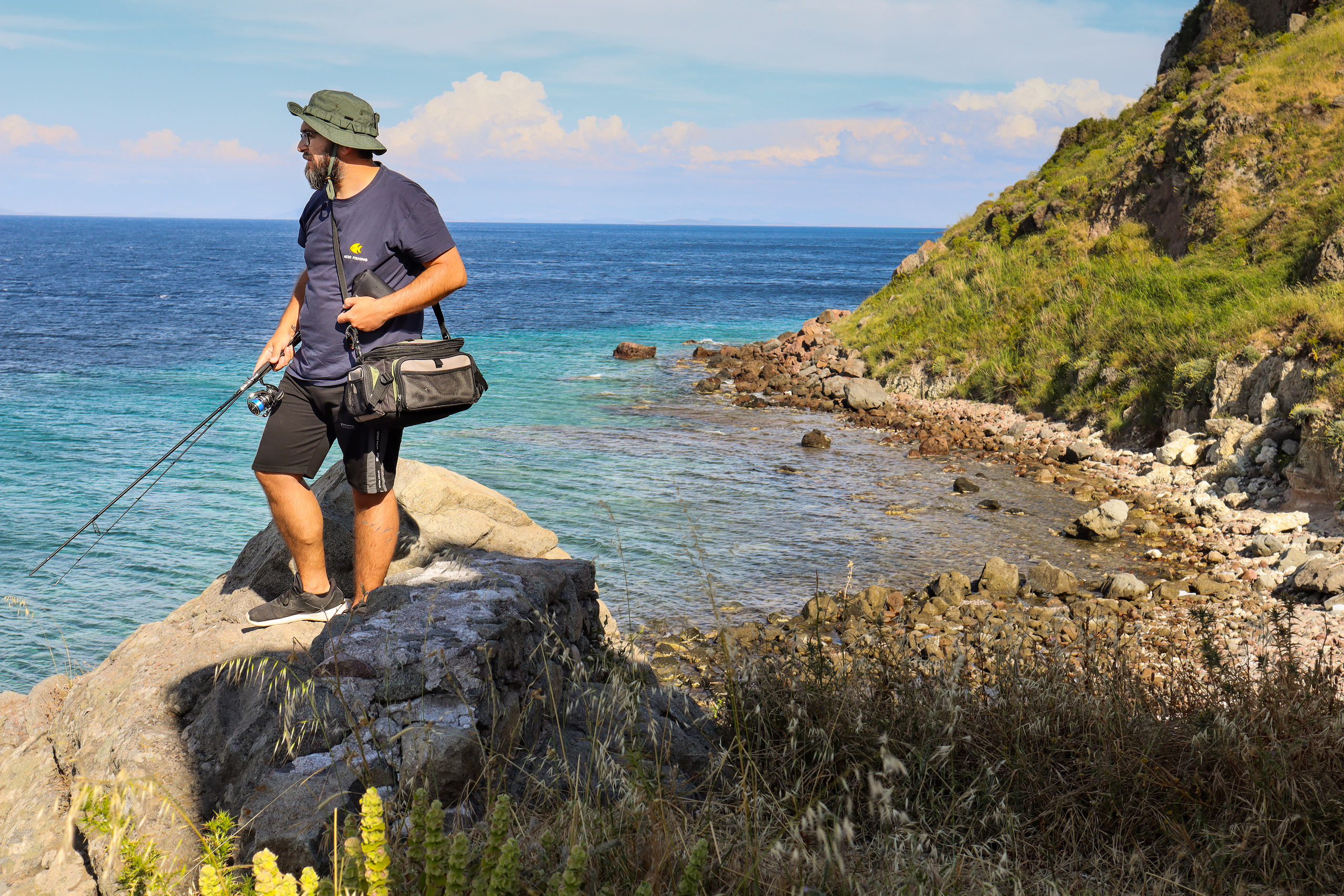 Catch and Release – between the new and the old.
Happily, enough the rise of LRF in Greece did not just mean a blind mimic of Japan trends. It also gave room to some of the core ideas that historically made finesse fishing worthwhile. A certain part of anglers that bore public speech marked other dimensions of LRF, such as the focus on the technique rather than the size or the weight and tried to swift the importance of fishing towards an artistic and even spiritual experience rather than a meat gathering process. Thus, Catch and Release culture is now quite strongly related to LRF in Greece.
There are many concerns though: as in urban Japan, LRF targets the remaining coastal small and large fish, thus potentially posing as a threat to the last resorts of an already strained marine life. The propagation of LRF must be carefully designed by professional anglers, article writers, youtubers as influencers and companies as an ecology-oriented technique that focuses on a viable, modern angling culture. Μost recent angling Guides as the one created by the iSea team initiative and The University of Patras point out methods of conservation while stressing the need of updated research.
Between the new and the old, the White Sea Bream as an LRF target offers all the excitement and demands all our protective attention. Its fishing is an example of how old ideas can switch, of how new methods can be adapted, of how the fishing culture in one part of the world can impact another no matter how far it is. This article is a fine example of it all.